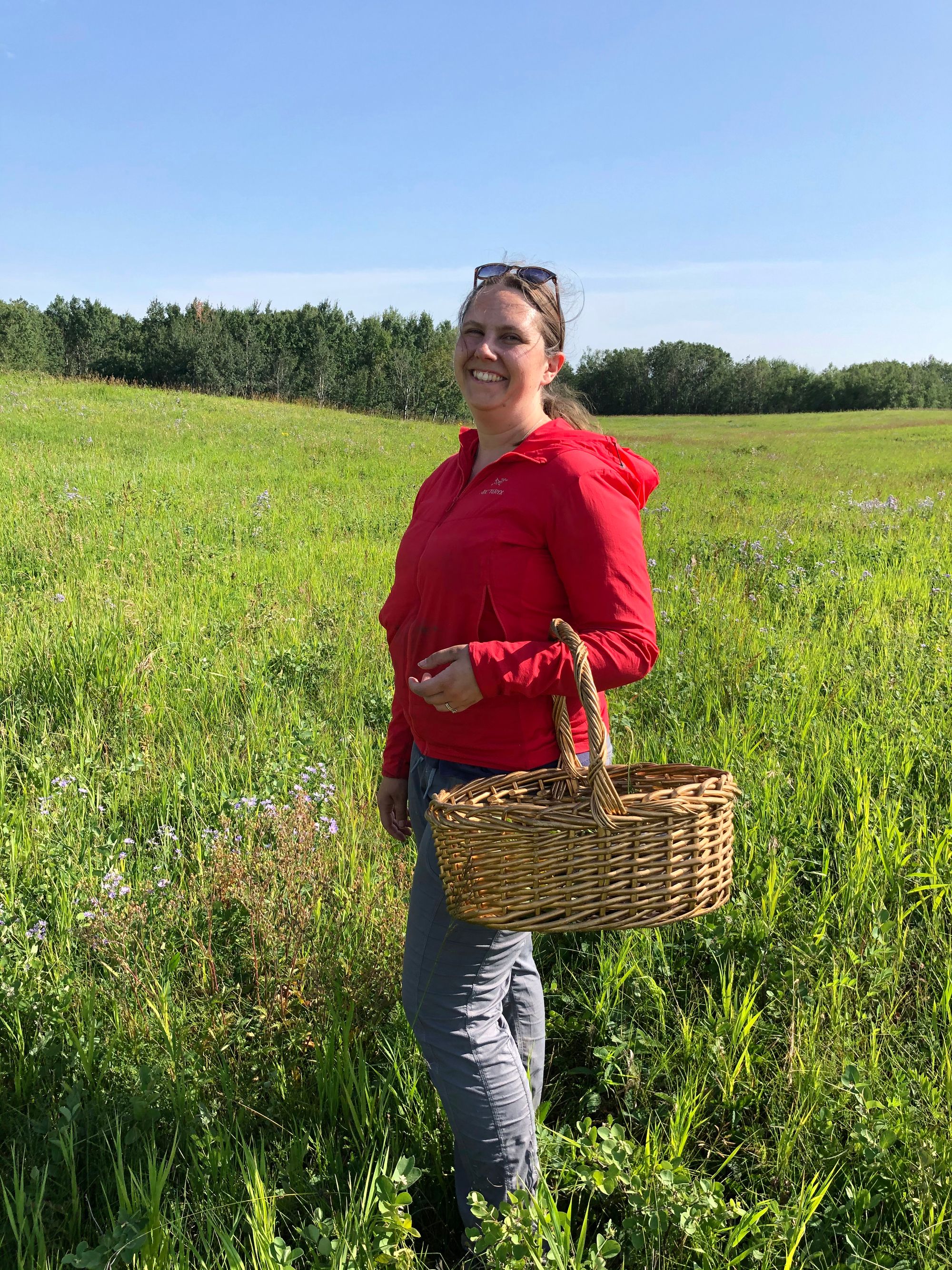 Pamela Huerto, RD
Registered Dietitian, Plant Lady, Geek, DIYer
A Foraging Journey
This was an unexpected journey.
Fresh out of high school, I followed my interest in technology and became a computer programmer. Fast forward a decade, and you'll find me with a plan to help others, a brand-new Bachelor of Science in Nutrition, and professional status as a Registered Dietitian (RD). Ready to put my new skills to the test, I took a job with a remote Health Authority. Sight unseen, I relocated my entire life (along with the lives of my husband and our large orange cat) 1000km to far north Saskatchewan, Canada.
We lived in Stony Rapids, Saskatchewan for six years, and traveled almost exclusively by small plane. This region of the province is expansive and home to a small but proud group of five communities, including two First Nation reserves of Dënesųłiné people. Access to healthy, nutritious food in these communities is a daily challenge & was a major focus in my health promotion focused role.
While acclimating to my new job, I was told the Dënesųłiné were simply not adapted to eat plants. That aside from blueberries & cranberries in the fall, they just didn't partake in vegetation. Yet from my science-based profession, I questioned this theory. What did the Dënesųłiné of the past traditionally consume? The land offered fish & game, but what plant foods were available to them?
These questions paired with a desire to help others find ways to affordably, and sustainably supplement their diets were what led me to develop a passion for wild foods.
Recently we exchanged our far north home for a homestead closer to the centre of Saskatchewan. It is full of a new set of adventures and places to explore. Although I grew up in this area, foraging has given me new eyes to view it through & I delight with each discovery. My hope is now to share these joys with you.