Fluffins (Flower Muffins)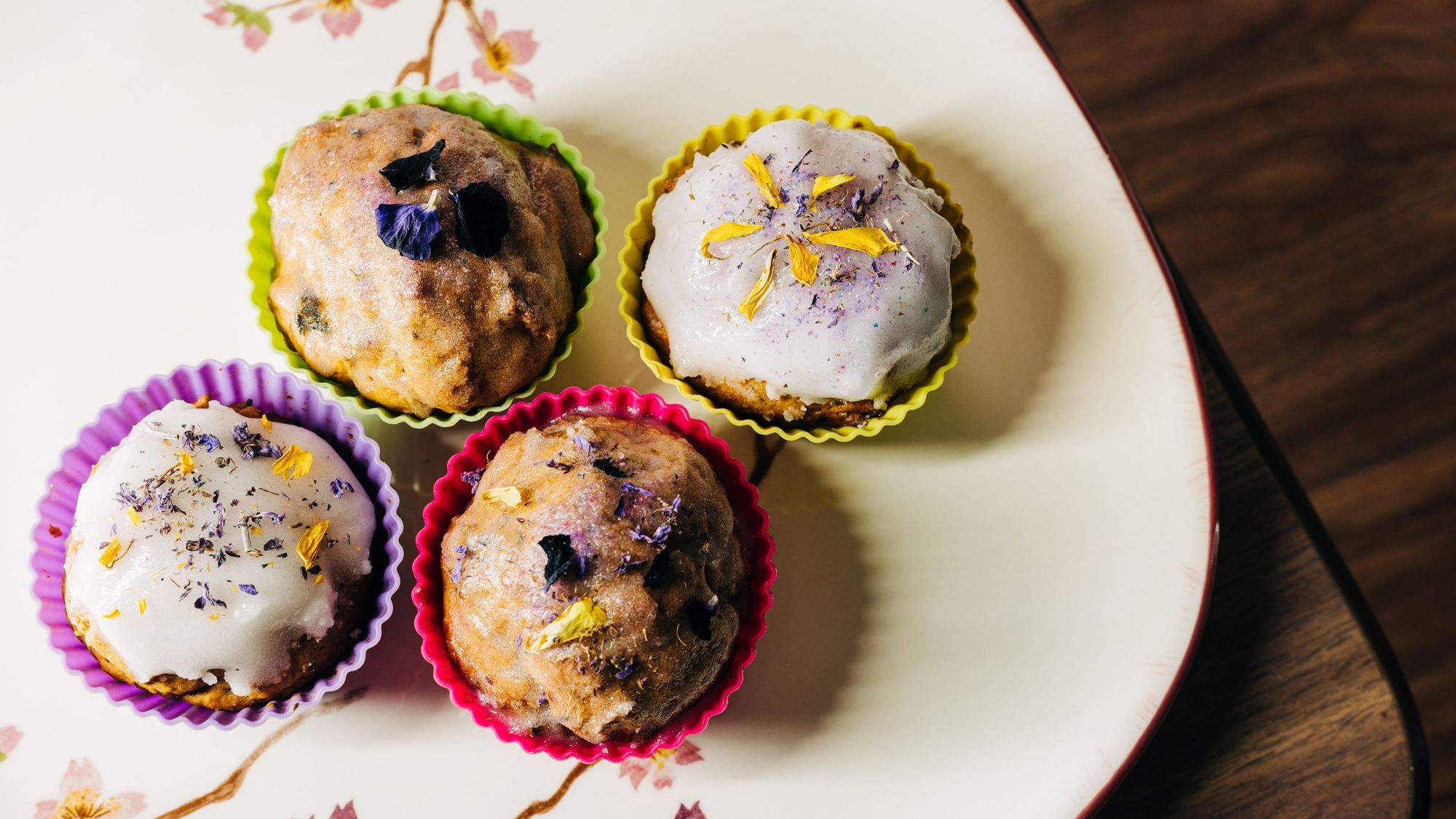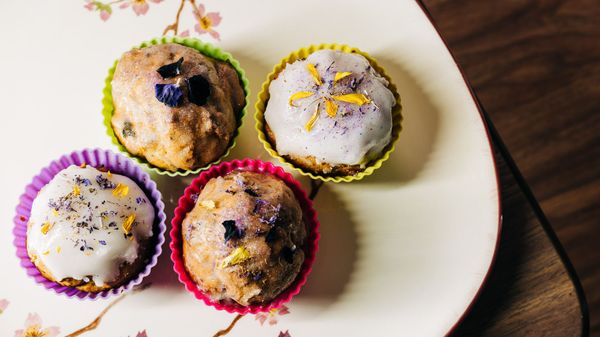 Mother's Day is right around the corner, but have you ever thought about giving your mom flowers to eat?  There so many fun ways that you can eat & decorate with flowers!
Just make sure that you ID the flowers properly first, not ALL flowers are edible.  You can check out our first video to learn about five flowers you can eat and how to make floral ice cubes if that's more up your alley or you want to doubly impress your mom!
If Spring has sprung in your area, you might want to try fresh dandelion petals in todays recipe.  They don't provide a lot of flavor but they do provide a lot of fun.  Or if you are like me and you are still waiting on things to get blooming, you can use dried petals.  I usually keep a collection of mixed edible petals on hand for this kind of project.
---
Fluffins for Mom
2 cups flour
2 tsp baking powder
1 tsp baking soda
1 cup expired milk
1/3 cup maple syrup
2 eggs
1/2 cup butter, melted
1 cup edible flower petals, fresh or dried
Grease or line your muffin tin, I've been finding that these silicone liners work well.
Mix together your dry ingredients, which includes 2 cups of flour, 2 tsp baking powder, 1 tsp baking soda together & set aside.
In a second bowl, combine your wet ingredients. Add 1 cup milk, 1/3 cup maple syrup, and 2 eggs.
Add your wet ingredients to your dry ones and mix well to combine.
Fold in your flower petals to distribute them evenly.
Spoon your batter into your muffin cups.  Aim for about 2/3rds full.
Bake for 15 minutes at 375F, or until the edges are golden brown & poking the center comes out clean.
Let them cool for 10 minutes in the tins, then turn them out to finish cooling.
Decorate! (if you want)