Goldenrod + Skillet Cornbread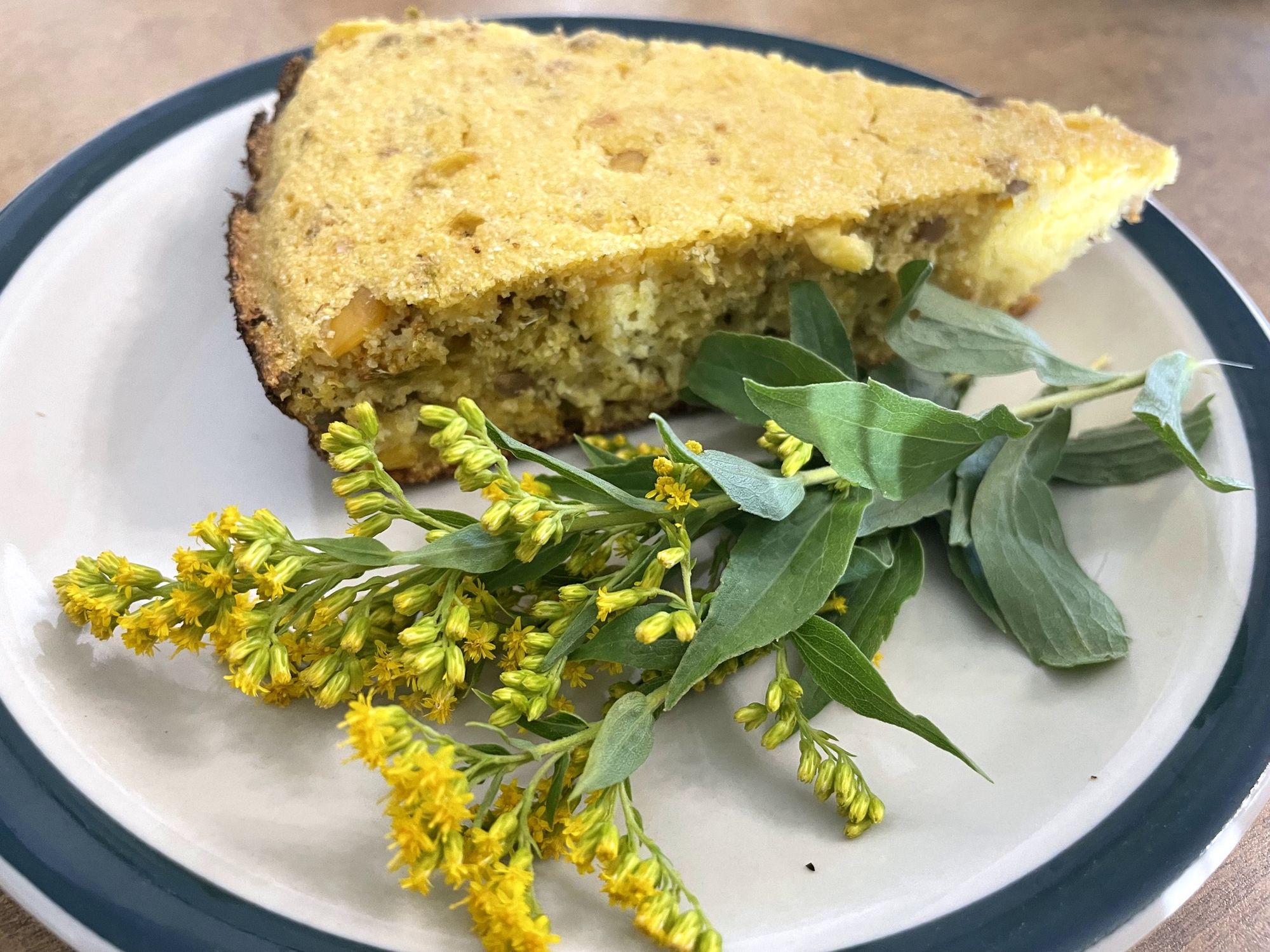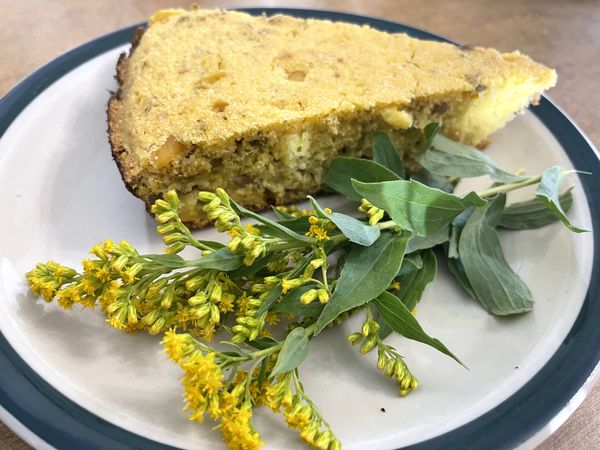 This bright flower is Goldenrod. There are around 150 species of Solidago worldwide, and most of them are perennial natives to North America.
Great for your yard, your menu or your dried centrepiece. Watch to learn more and make a tasty cornbread.
Blazing Star Wildflower Seed Co. carries seeds for Canadians, and they can be seeded in late fall (so it's not too late!).
---
Goldenrod Skillet Cornbread
2 1/4 cups cornmeal
1 tsp salt
1 Tbsp sugar
2 tsp baking powder
1/2 tsp baking soda
1 cup buttermilk*
2 large eggs
1/4 sunflower seeds
1/2 cup goldenrod flowers
Heat the oven to 425ºF and place a cast-iron skillet in the middle of the centre rack.  
Whisk together cornmeal, salt, sugar, baking powder, and baking soda together in a large mixing bowl.
In another bowl, whisk together buttermilk, eggs, and creamed corn.
Add the wet ingredients to the dry ingredients and whisk to combine. If the batter seems a little thick, you can add a bit more of the buttermilk.
Fold in seeds, and goldenrod flowers.
Using an oven mitt, pull out and pour the oil into the hot skillet and carefully swirl to coat. Pour in the batter and jiggle the pan to evenly distribute. Do not burn yourself!
Bake until the bread is golden brown and bounces back when touched, or a digital thermometer inserted in the centre of the bread shows 200-205F°, about 15-20 minutes.
Remove from the oven and let cool for several minutes. Place an inverted dinner plate on top of the bread and flip it out of the skillet.
*If, like me, you don't usually have buttermilk in the fridge, you can substitute with adding 1 Tbsp of vinegar or lemon juice to a measuring cup and then fill to the 1 cup mark.  Let it sit for a couple minutes before using.  The acidity plays a key role in the recipe.