Got dill pickle juice?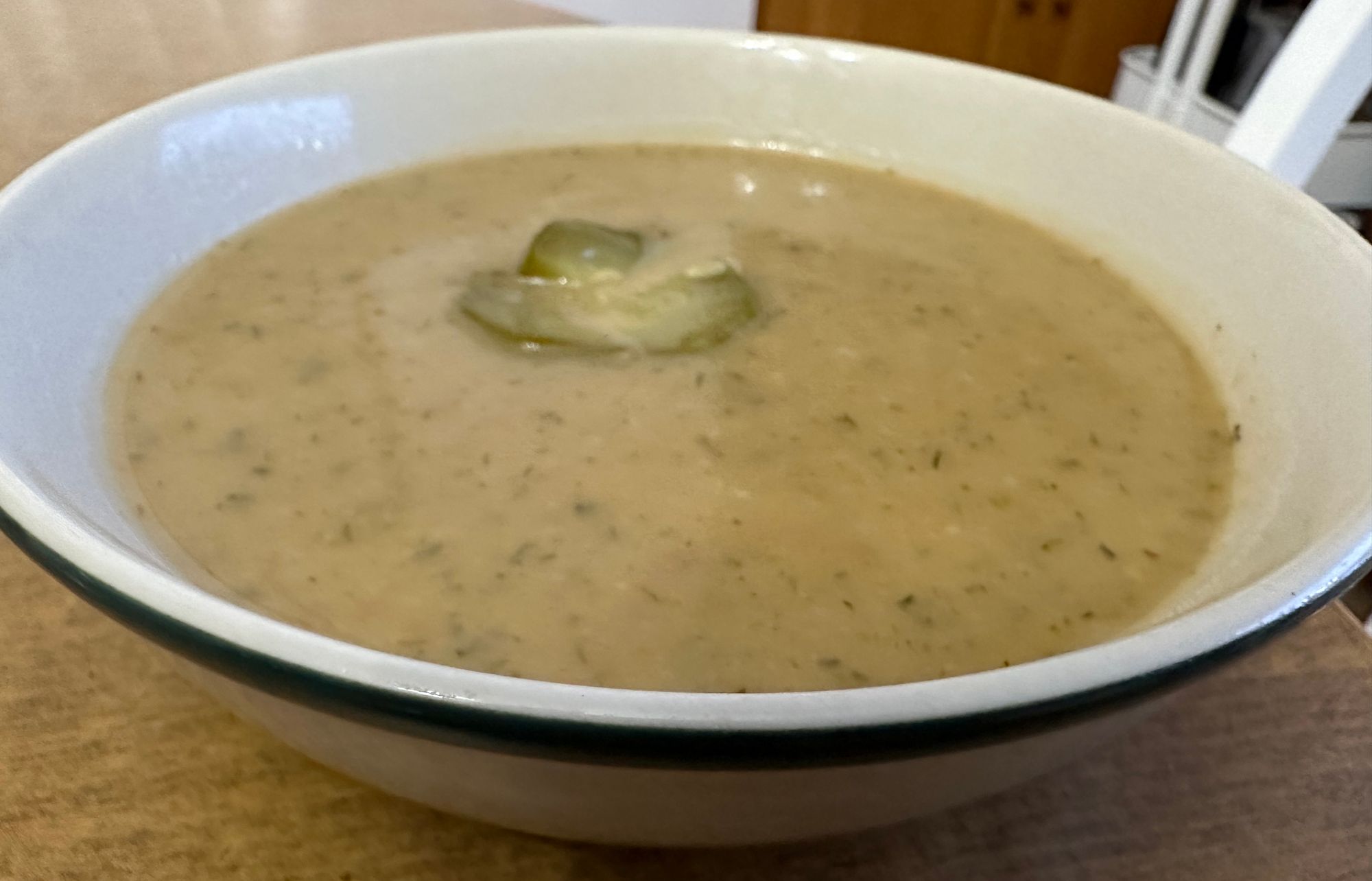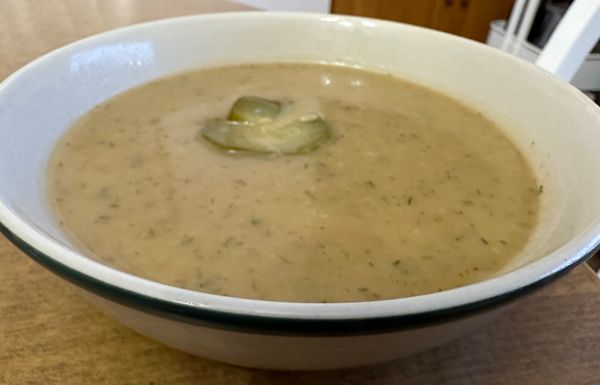 Down to your last couple dill pickles?  I've got a recipe to try that will make the most of these leftovers, including the pickle juice!
It's adapted from a recipe out of this awesome little cookbook called "One Big Table" which has a collection of recipes from the Friends of L'Arche Collective Kitchen. Our connection is to L'Arche Saskatoon who are featured in the cookbook, but there are L'Arche communities all over the world and their focus is on a recognition of the gifts of people with intellectual disabilities and building relationships together.
The proceeds of this cookbook go towards supporting this mission.  Check out the links below for how to purchase it or learn more about the organization.
Watch the video to learn how to make dill pickle soup and to see how we liked the result!
Links
About "One Big Table" Cookbook:
About L'Arche Saskatoon:
---
Dill Pickle Soup
2 Tbsp butter or margarine
2 potatoes, chopped
1 onion, chopped
2 carrots, chopped
1/4 tsp black pepper
2 tsp flour
4 cups chicken or vegetable stock
1/2 cup dill pickle juice, strained
1 cup milk or milk alternative
2/3 cup dill pickles, chopped (about 3-4 pickles)
1 Tbsp dried dill (or 1/4 cup fresh)
In a large pot on medium heat, melt butter or margarine.
Add in potatoes, onion, carrots and black pepper.
Cook for 8-10 minutes, or until vegetables start to soften.
Stir in flour, and add in 1 cup of the stock.  Heat until it boils and thickens.
Pour in the remaining stock and the dill pickle juice.
Reduce heat to medium low, cover, and simmer for 15 minutes or until potatoes are tender.
Add in milk or alternative, and chopped dill pickles.  Heat for 2 minutes but do not boil.
Add in dried or fresh dill.
Blend until smooth (or we think leaving it chunky would be okay too)
Serve with extra pickles or cream if desired.