Grape Frozen Yogurt in Minutes (without an ice cream maker!)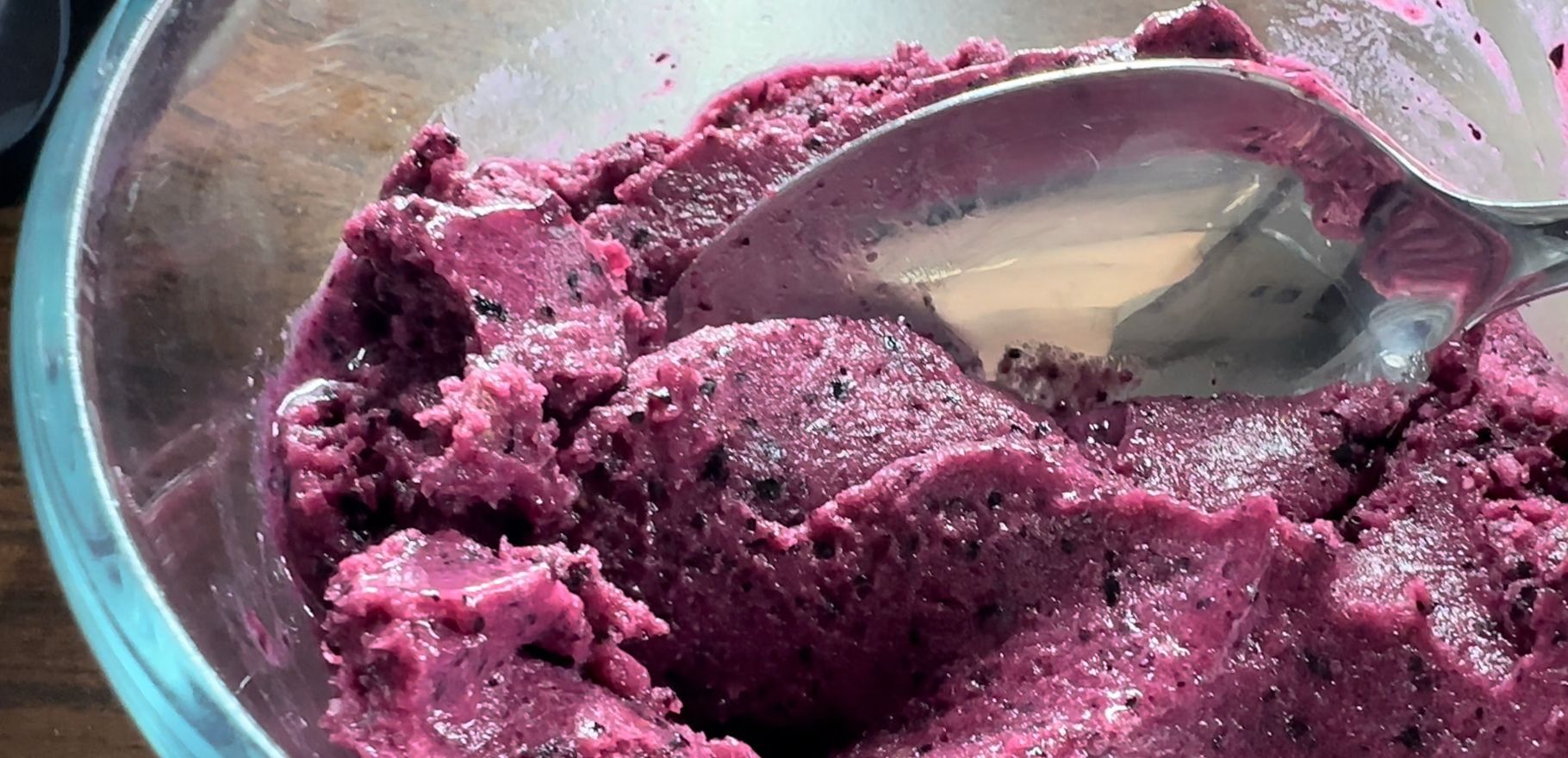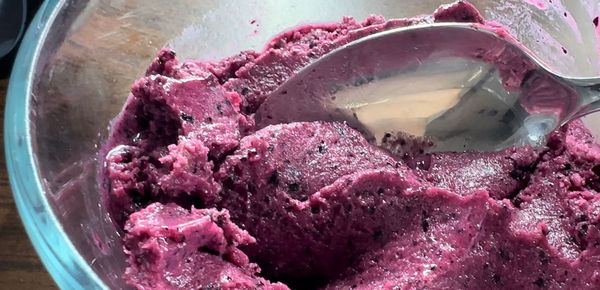 Indulged over the holidays and now you are ready for a dish that is quick, light, refreshing and uses the stash of frozen fruit in your freezer?
In this video we are using frozen grapes foraged this summer from my grandfathers yard, but you can easily substitute any tasty frozen fruit including wild ones.  And I'm choosing to leave the grapes whole, since the seeds and peels of grapes contain health promoting fibre!
If you keep a stash of frozen yogurt cubes in your freezer, then you can whip this up whenever you want in a matter of mere minutes!  You don't even need an ice cream maker to do it.  
It's grape! ;)
Tip: You can reduce food waste by choosing to freeze your overripe fruits rather than letting them spoil, and you'll get something delicious like this out of it later!
---
Grape Frozen Yogurt
4 cups frozen grapes (or any tasty frozen fruit)
1 tsp vanilla
Sweetener of choice, to taste
8 cubes yogurt pre-frozen (dairy or plant-based)
In a food processor, combine frozen fruit, vanilla and sweetener (if desired).
Add in cubes of frozen yogurt, and blend until you have your desired consistency.
Enjoy!