Honey Beer Bread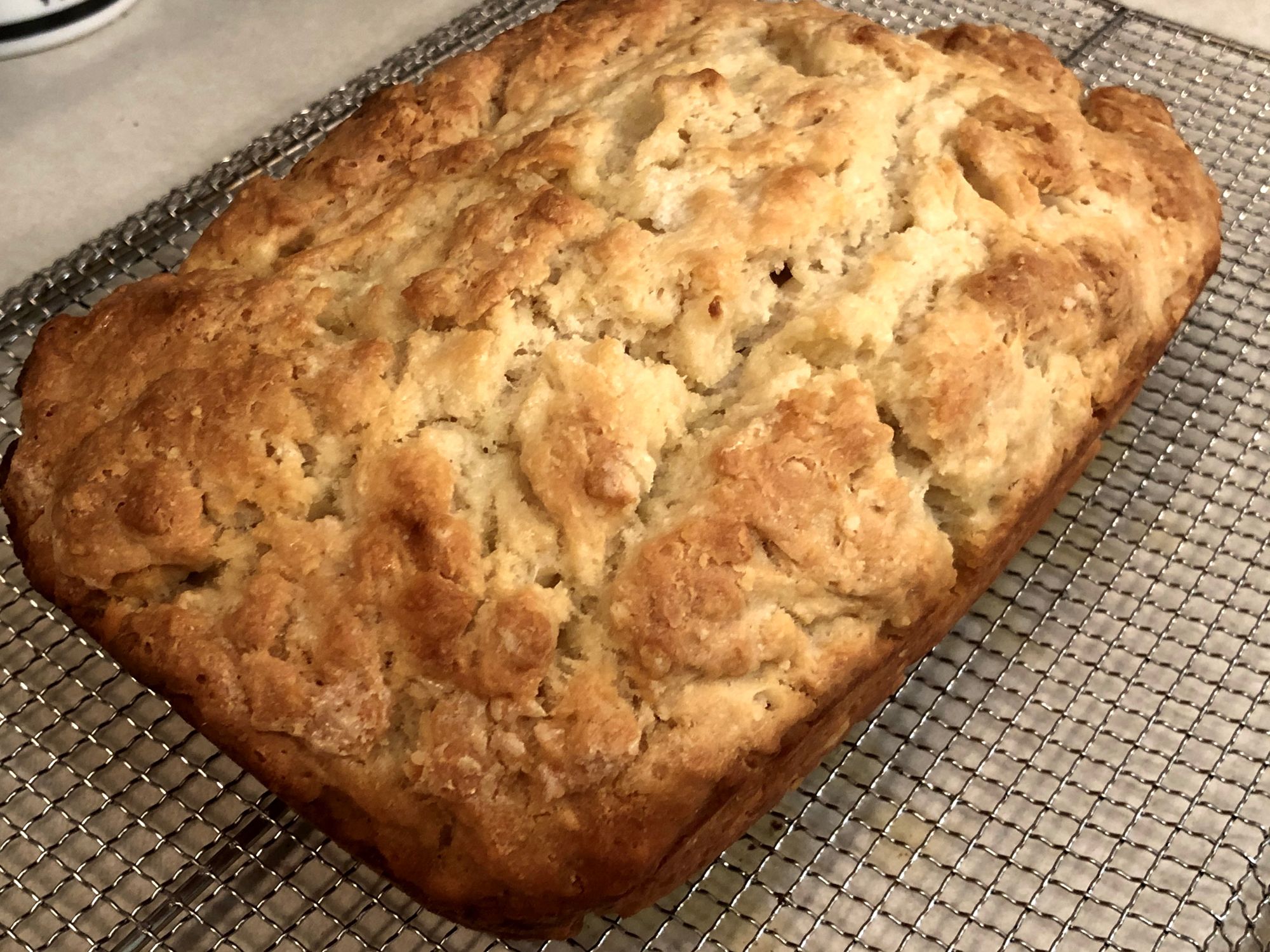 No yeast?  No problem!  Beer to the rescue! This recipe is really easy & takes only 6 ingredients.
This is your solution whether you've just run out of yeast, the grocery shelves are bare, or you happen to have some old beer waiting to be used up.  While we were living in the far north it was a culmination of all three of these that led us to our love of beer bread.
But this isn't a normal loaf of bread, this recipe will give you something that is both buttery and sweet.  It can be enjoyed as a snack without any additions. It is delicious served warm but will quickly disappear no matter what temperature it's served at!
Honey Beer Bread Recipe
Adapted from gimmesomeoven.com
3 cups all-purpose flour
1 tablespoon baking powder
1 teaspoon salt
1/4 cup liquid honey (warm if necessary)
1 can/bottle beer
1/4 cup butter, melted
Preheat oven. Heat oven to 350°F.
In a large mixing bowl, stir together the flour, baking powder and salt until combined. Slowly pour the beer and honey into the flour mixture, and stir until combined.
Pour half of the melted butter into the bottom of a 9×5-inch bread pan, and brush it around to grease the inside of the pan. Add the batter and spread it out in an even layer. Then brush the remaining melted butter evenly on top of the batter.
Bake for 40 to 50 minutes, until a toothpick or knife inserted in the middle comes out clean. Remove and transfer the pan to a wire baking rack and let the bread cool for at least 10 minutes.
Slice with a bread knife, serve warm and enjoy!
---
Affiliate Link (or support your local bookstore if you can!)
#44 Echoes in Death  - https://amzn.to/3I5IvYG