Pão de queijo (Gluten Free)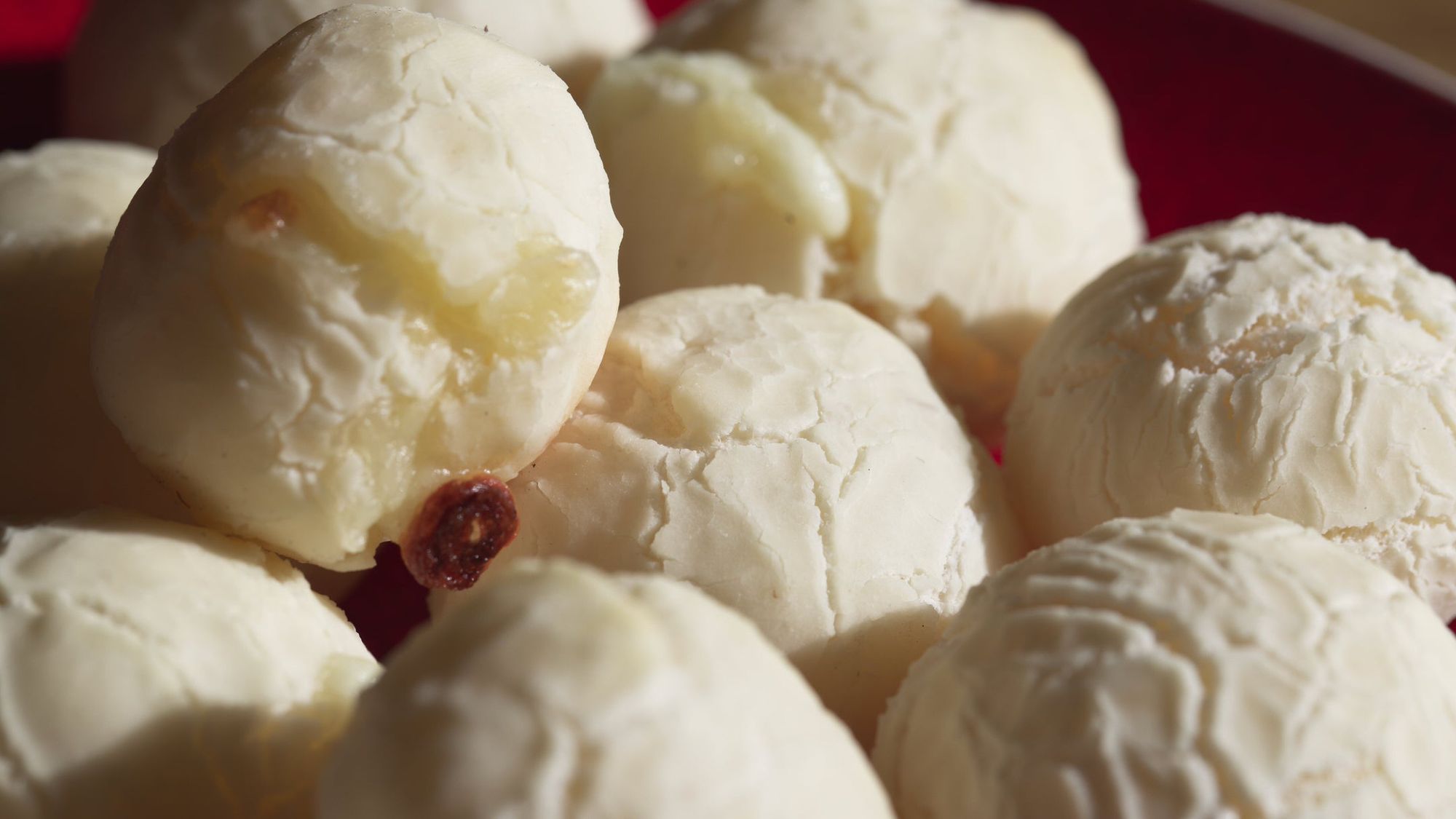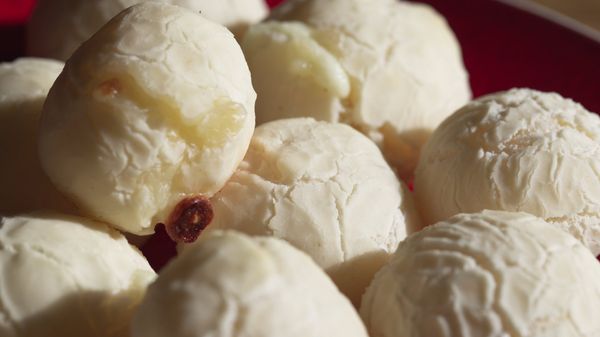 In this baking video, Ester Kang, a Registered Dietitian (RD) who was born and raised in Brazil, will teach you how to make gluten free Brazilian pão de queijo (cheesebread). Pão de queijo is a classic Brazilian cheese bread recipe that is often made with tapioca flour instead of traditional flour.
She will also tell us what gluten is, why some people avoid it, and about tapioca flour as a gluten free ingredient. Learning how to make this classic Brazilian cheese bread is a great way to improve your baking skills!
---
Pão de queijo - Ester's Recipe
12 cups tapioca flour
3 cups milk
1 cup oil
2-3 cups cheese, grated
4 eggs
Add flour to a large mixing bowl
Heat milk in a saucepan until boiling
Remove milk from heat, and stir in oil
Add hot liquid mixture to the flour
Once mixed together, fold in grated cheese
Once cheese is incorporated, add eggs to dough mixture
Mix until you have a dough that no longer clings to the sides of the bowl
Form dough into small balls and place on prepared baking sheet
Bake until at 180C/400F until golden brown (~10-15 minutes)
*Dough balls can be frozen for later use. Pão de queijo is best eaten when fresh from the oven. If you do have leftovers, they can be softened in the microwave but should be served promptly.