Pineapple Weed Cookies & Tea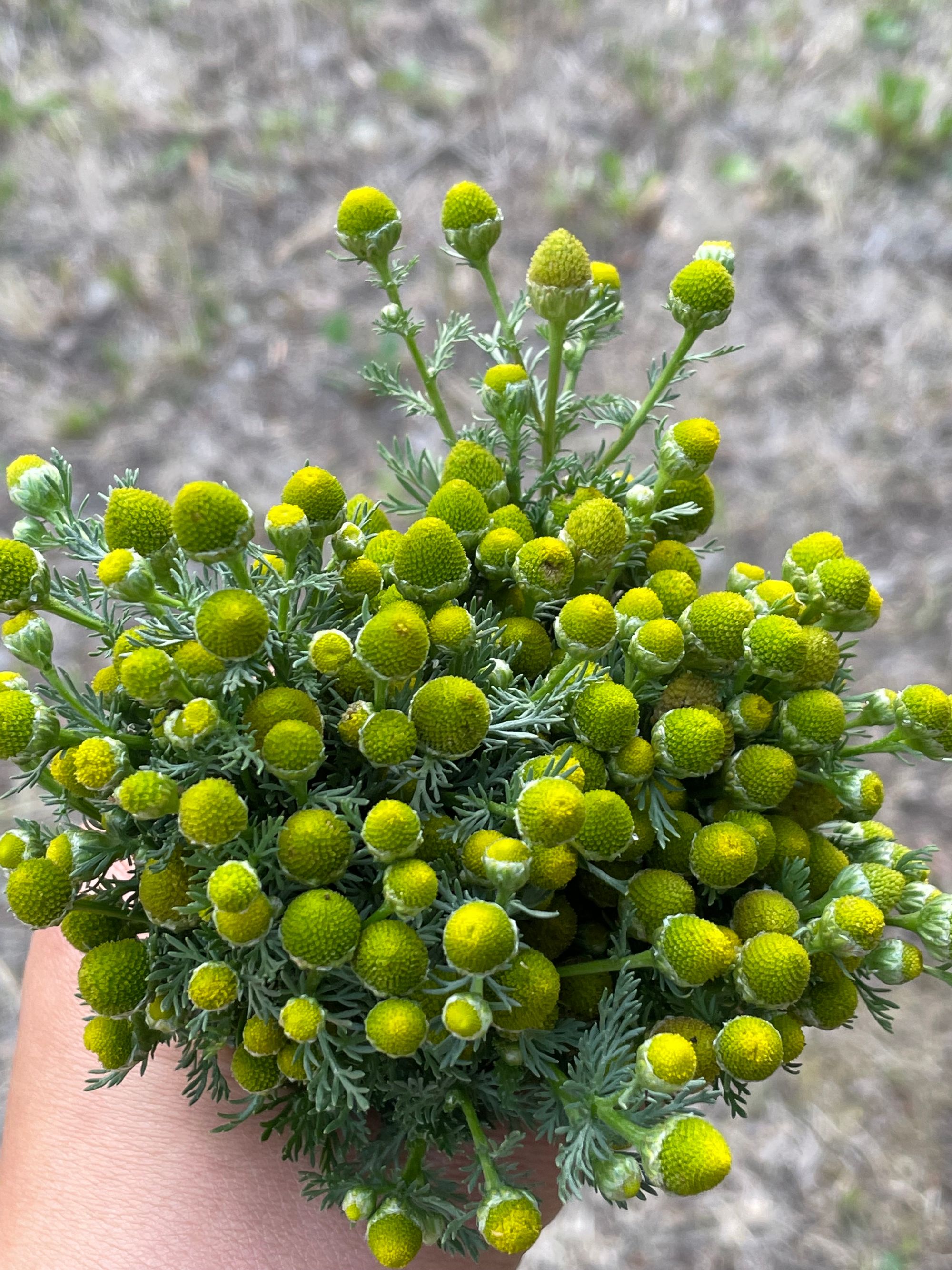 Learn about a little slice of tropical paradise you may not have realized was in your very own yard!  It's great aromatherapy but watch or read on if you'd like to find out how to make delicious cookies and tea with it!
Cookies
Ingredients:
1/4 cup pineapple weed flower heads, diced
1/2 cup of butter
1 ¾ cups of flour
1/4 cup pineapple weed flower heads
1 cup sugar
2 eggs
½ teaspoon of vanilla
½ teaspoon salt
Day 1
Place 1/4 cup of fresh flower heads, gently diced, into 1/2 cup of melted butter.
Let this infuse overnight in a warm place.
12 - Day 2
Preheat your oven to 350F.
Cream your infused butter with sugar.
Beat in eggs & vanilla.  Add flour & salt.
Fold in your remaining 1/4 cup of flower heads.
Drop by teaspoon onto a cookie sheet lined with parchment paper.
Bake 10-15 minutes. They are ready when the edges are golden.
Tea
Bring water to a boil & pour over flowers (2 Tbsp fresh or 1 Tbsp dried)
Steep for 5 or more minutes
Strain & sweeten if desired
Can be served hot or iced