Root Maggots to Radish Pods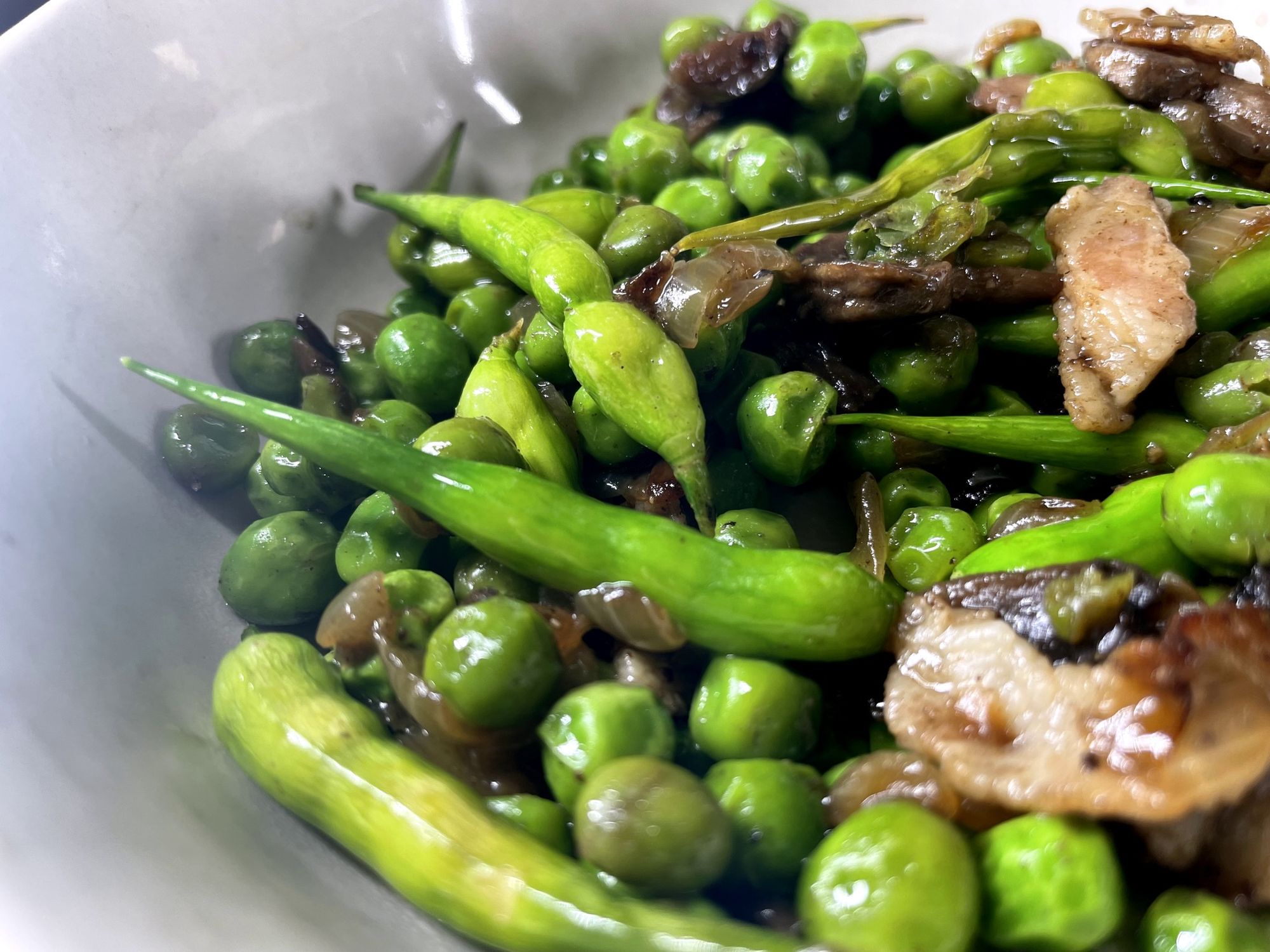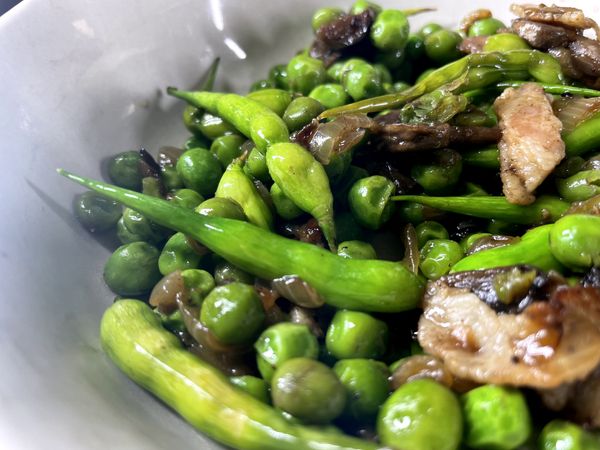 This spring I planted some radishes, but when I harvested my first one I found it was full of root maggots. Although I know insects are considered delicacies by many, I wasn't looking for that kind of meal so I changed tactics!
Did you know that if you let a radish mature it will grow flowers which our lovely pollinators will visit and then voila - you get seed pods which are edible too! Though they do get a bit tall and unwieldy.
Keep watching for a tasty recipe you can make with them!
---
Radish Pod Delight
1/2 - 1 cup radish pods
2 cups mushrooms, sliced
Butter/margarine
1 onion, chopped
2-3 Bacon slices, chopped (optional)
1/4 cup chicken or veggie stock
2 cups fresh or frozen peas
Blanche your radish pods for 10-30 seconds
Boil (or saute) your mushrooms
Next melt some butter or margarine in a pan and add in the chopped onion, and a few optional strips of bacon cut into pieces.  If you are skipping the bacon, you might need to add another dab of butter or margarine. Cook until the onions become soft.
Add your mushrooms back to the mix, as well as either chicken or vegetable stock and cook until absorbed.
Mix in 2 cups of fresh or frozen peas and radish pods and cook until heated through.
Season with salt & pepper
Then serve topped with chives, green onion or your garnish of choice.
The pods can also be pickled if you want a way to keep some around for later.