Savory Scrappy-Cakes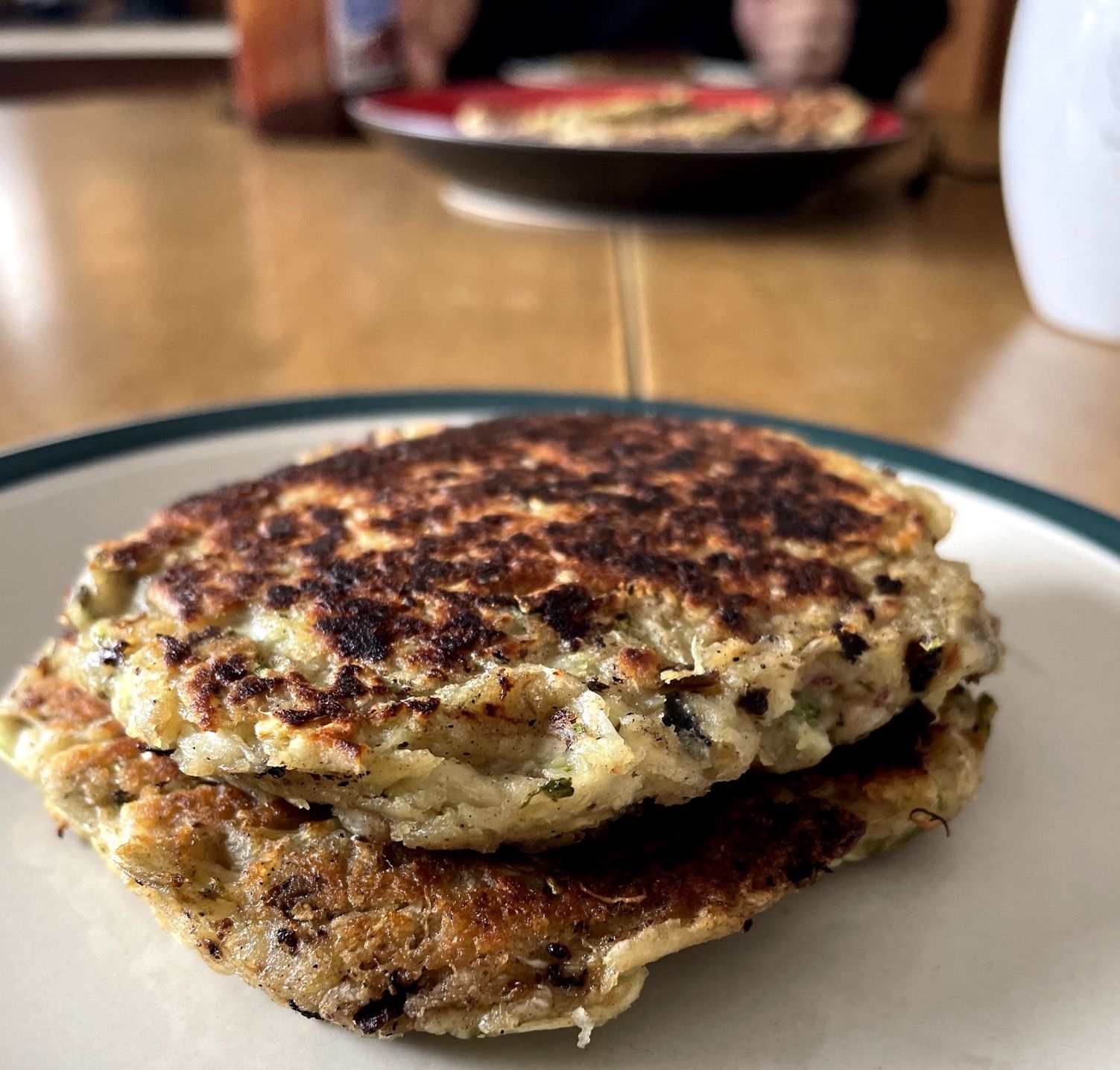 You might not have realized it but when you trim the leaves and stems off your cauliflower or broccoli head, you don't need to toss them in the compost - you can still eat them and this is a great way to do it!
For my Scrappy-Cakes here I was using up some cauliflower trimmings, a sweet potato, some rosemary that had dried and fallen off my plant, and some sprouts!
You can also make the batter ahead and keep it in the fridge to have on hand. Just give it a quick stir before cooking them up.
Make your food (& dollar) stretch further, reduce food waste & have fun!
Recipe:
Scrappy bits - Like leftover stems/stalks of cauliflower or broccoli, herb stems, carrot greens, potato, leaves of kale, spinach or chard.  Experiment!
1 onion
1 cup flour
1 tsp baking powder
1 egg
Chili flakes & salt to season
Oil for the pan
Grate your scrappy bits & your onion.  Hand grating works great too! ;)
Add in your flour, baking powder, egg, and seasonings.  You can add a little water to your batter if you want to thin it.
Heat oil in your pan over medium heat.  Add some batter cakes and cook for 3-4 minutes per side.
Check doneness by pricking the centre with a fork or knife, if no batter sticks to the utensil then they are cooked.
Enjoy!!
Based off the Plantcakes recipe in from the Scrapsbook