Adzuki Dandelion Brownies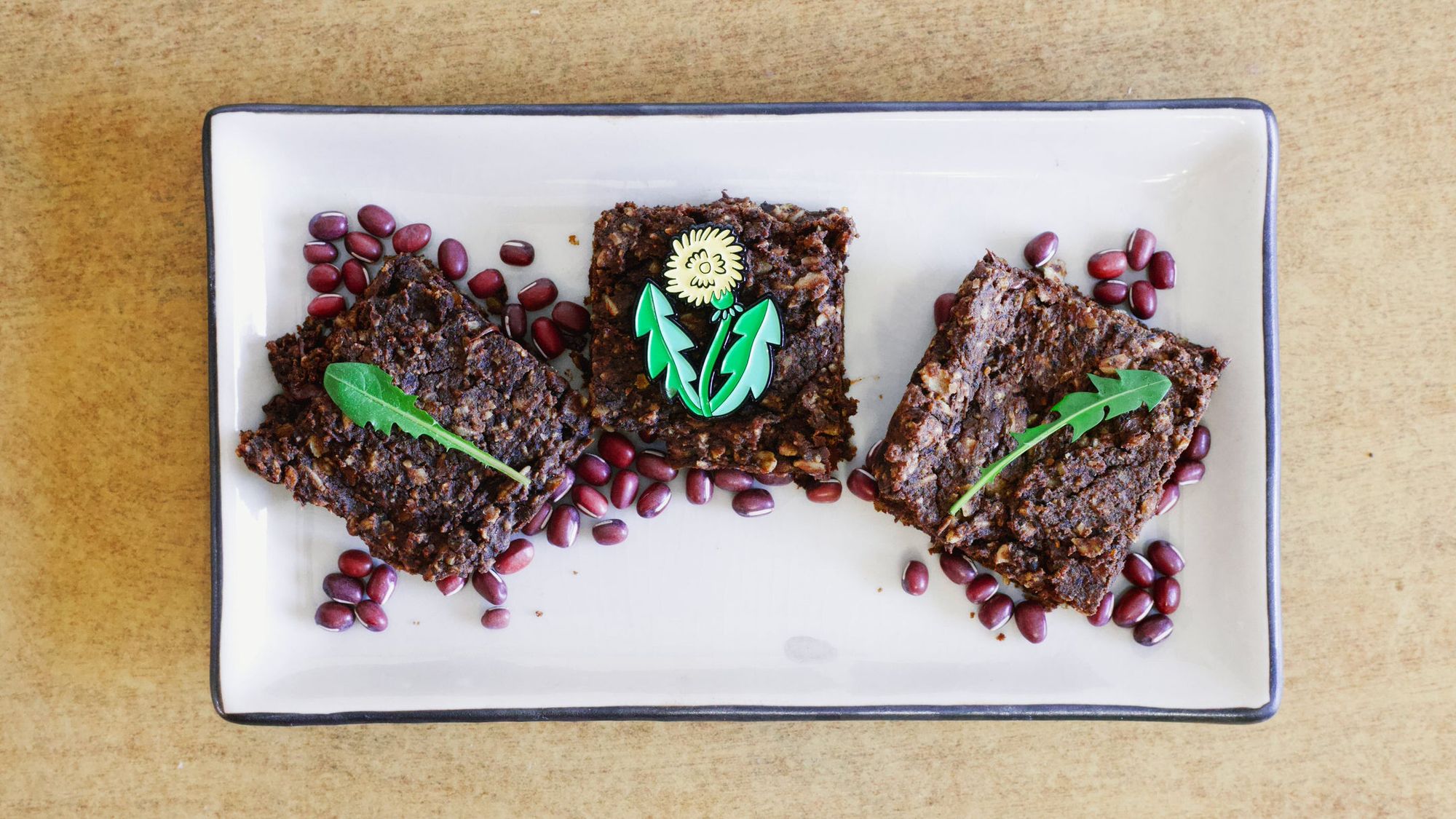 Typically I drink my roasted dandelion root, but this time around I wanted to try it as a cocoa substitute in baking while using up some homemade adzuki paste I had on hand.
Adzuki or red beans are rich in protein, fibre, vitamins, & minerals.  The paste is easy to make at home but you can also buy it pre-made.  If you do chose to make your own though you have more control over how much it has been sweetened.
I was happy with the result!  These brownies were a lovely chocolate-y treat.  And for those with dietary needs, they are gluten-free (just check your oats are contaminant free) as well as vegan and dairy free (choose your brownie bits accordingly). Also a way to get your chocolate fix without caffeine (again if you skip or sub the chocolate bits that is).
---
Adzuki Dandelion Brownies
3 Tablespoons dandelion root, roasted & powdered (see previous video)
1 cup adzuki (red bean) paste
3/4 cup old fashioned rolled oats
1/4 teaspoon salt
1/4 cup oil
2 teaspoon pure vanilla extract
1/2 teaspoon baking powder
1/3 cup chocolate chips or your favorite bits (optional)
Line a baking pan with parchment paper or lightly grease the pan.
Place ingredients into the food processor (except optional bits) and blend to a batter consistency, occasionally turning off and scraping the sides and bottom and mixing again to ensure all the ingredients are incorporated.
Transfer the mixture to the prepared pan and smooth out the surface.
Bake for 10-15 minutes at 350F, then let them cool completely.
Cut into pieces & enjoy!