Wasabi Ice Cream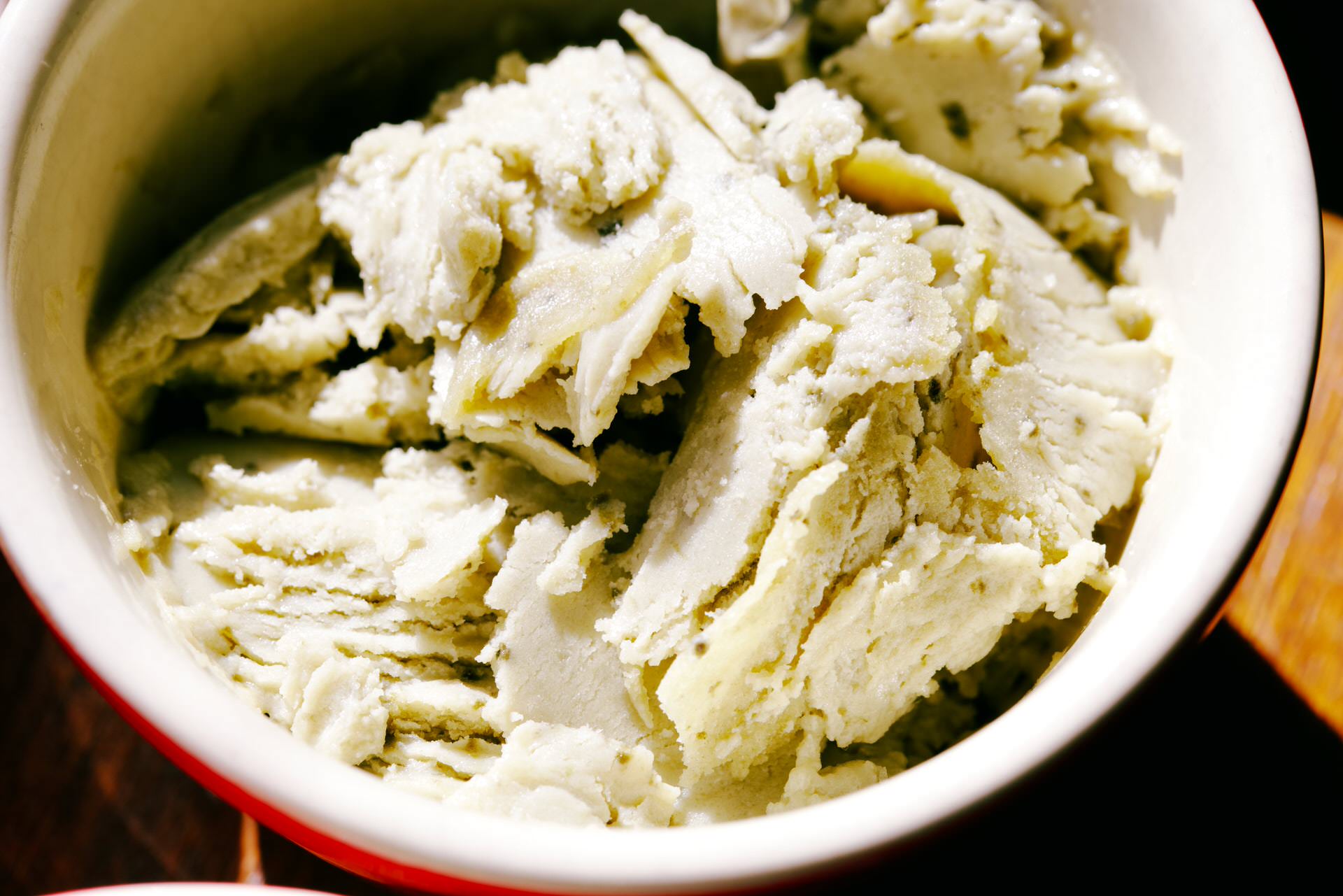 In a follow up to our previous wasabi video, this time we use our leftover wasabi paste to make some unique ice cream!
Watch to see how we made it and what we thought of the results.
Our Wasabi Ice Cream Experiment
300 ml cream
2 egg yolks
1/3 cup sugar
wasabi paste; leftover
1-2 tsp matcha powder, for color/flavour (optional)

Heat cream in a saucepan until almost boiling.
Meanwhile whisk egg yolks and sugar until pale in colour.
Stir egg and sugar mixture into hot cream, stirring well on low heat until thick enough to coat the back of a spoon. Remove from heat.
Add wasabi paste & optional matcha powder.
Freeze until firm and when ready to serve, soften in the fridge for 5-10 minutes.