Whole Banana Breakfast! (Peel included)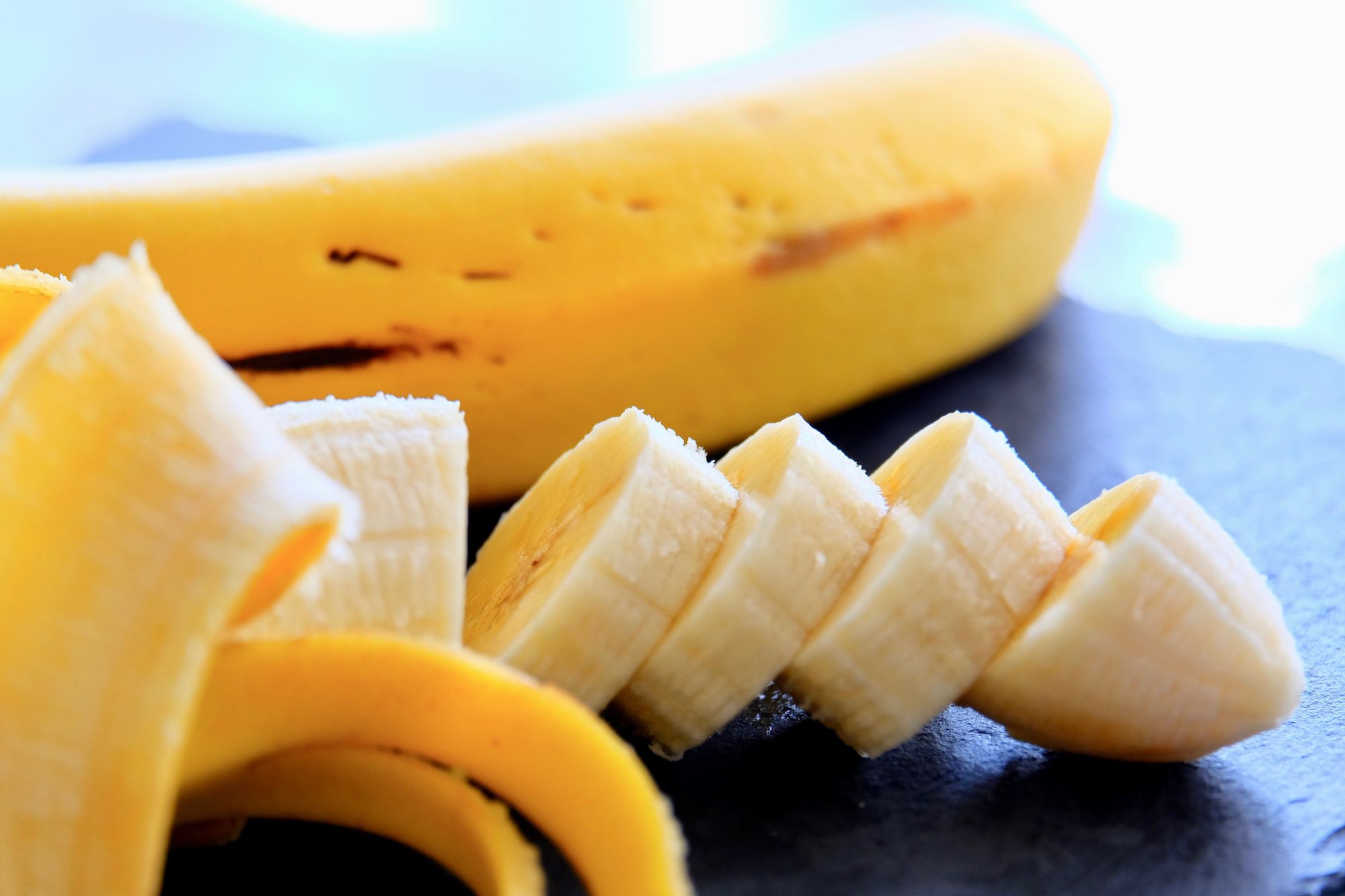 Bananas are known for their high potassium, a mineral that is important for the health of your bones, kidneys, nerves and muscles.
They also contain vitamin B6, fibre & vitamin A making them a nice addition to your breakfast.  And because bananas are grown in tropical locations, they are considered to be in season all year round.
Fun Fact:  You can eat the peel too!
---
Banana Bacon
(Adapted from: Ikea's Scrapbook)
Marinade:
3 Tbsp of soy sauce
1 Tbsp maple syrup
1/4 tsp chili powder
1/4 tsp paprika
1 clove chopped garlic

Banana peels, scraped & sliced
Cut your banana peels into strips and place in your marinade. Let it soak for at least 10 minutes.
Heat your skillet on medium-high for about a minute, then add a little cooking oil to coat the pan.
Take your marinated banana peels and lay them flat in the pan.
Cook for 2-3 minutes per side, then remove & drain on a paper towel.
---
Our Fav Waffle Recipe
1 1/4 cups whole wheat flour
2 teaspoons baking powder
1/2 teaspoon salt
2 eggs
1 1/2 cups milk
1 tablespoon melted butter
1 ripe banana, mashed
Add-ins - Berries & Nuts (the cranberries & pumpkin seeds were excellent)
In a large mixing bowl, whisk together the flour, baking powder, and salt.
Make a hole in the center of the flour mixture and drop in the eggs, milk and melted butter. Stir to combine.
In a separate container mash the banana with the back of a fork.
Fold the banana into the batter along with the raspberries and almonds.
Use batter according to your waffle maker. (2/3 cup in our case)