Keep Calm & Linden On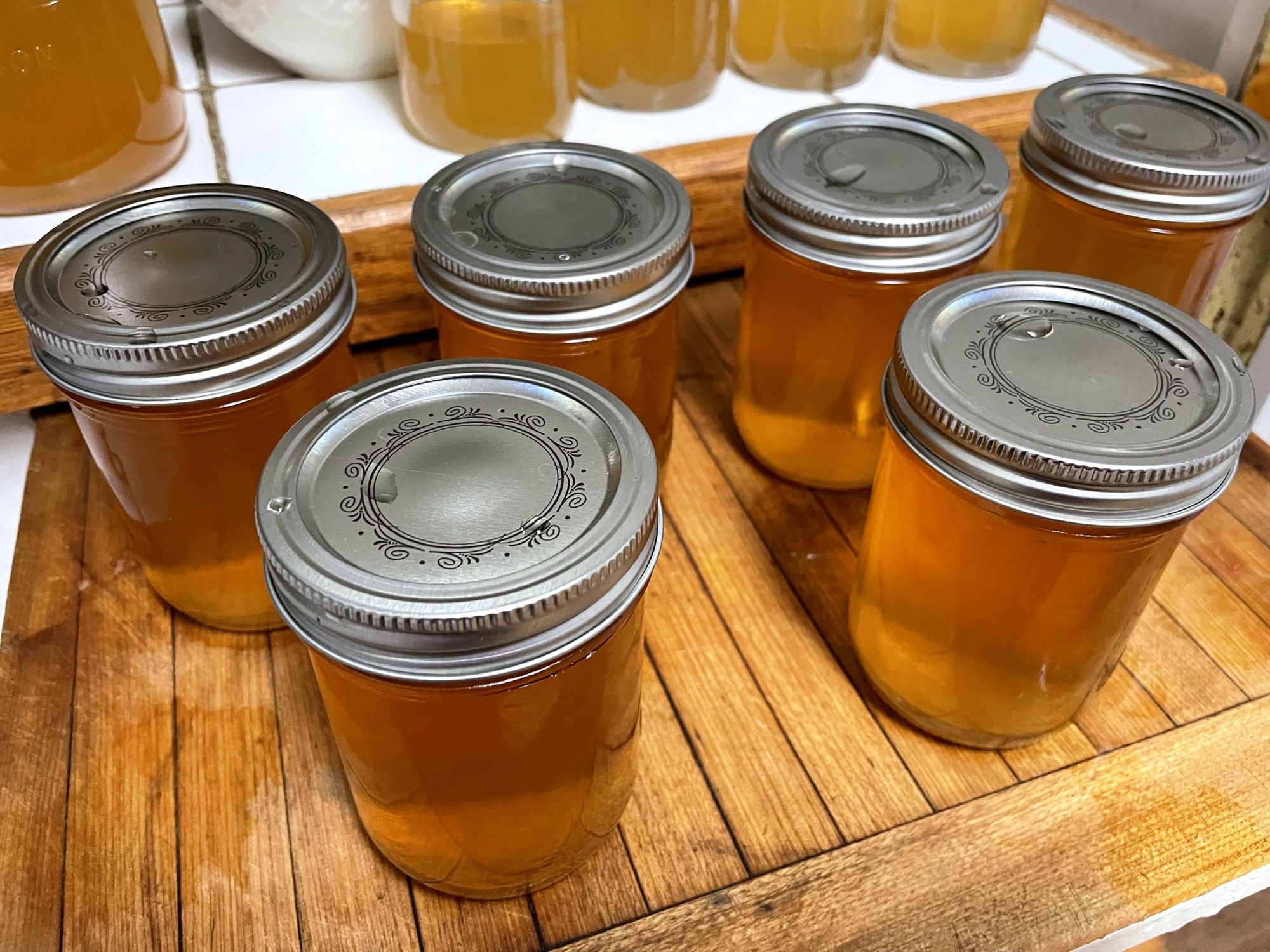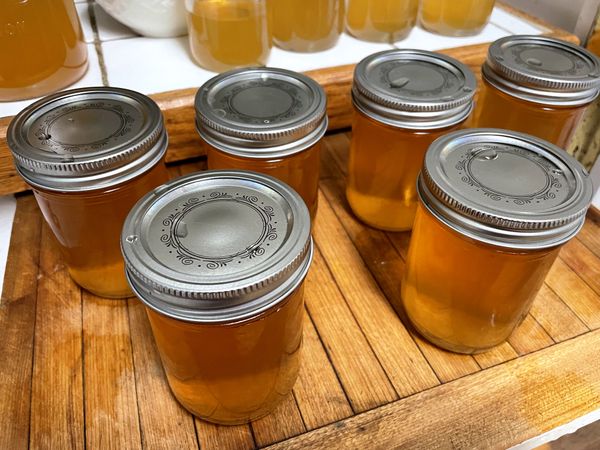 Today we are going to learn about a special tree, one that we travelled a long way to visit!  The Linden Tree or Lime tree in some countries despite it having no connection to the citrus fruit, blooms for a short but intensely sweet time so we planned our visit to our favorite Linden around its flowering time.
---
Simple Syrup with Linden Blossoms
Equal parts:
Add equal parts of water and sugar to your pot. I used 3 cups of each.
Add a sliced lemon
Bring this to a boil, then add an equal part of flower blossoms.
Boil for 1 minute then let it steep until room temperature and strain.
The syrup can be used in drinks, on desserts, over fruit or our fan favorite is to mix it into plain yogurt.
Preservation: We want to enjoy our syrup longer so we are preserving it by heating it back up to boiling, pouring it into sterilized jars and processing it in a water bath.
Thickening: You can add cornstarch to thicken (though it will cloud the color) or reduce the liquid (which gave me a more golden brown coloring)
---
Linden Tea
Add 1-2 tsp of dried flowers per cup.
Steep for 5-10 minutes.
Tea is probably what the linden is most famous for, and has been used to promote relaxation and reduce anxiety. And some studies do seem to support these claims.
Reducing blood pressure, promoting sleep and soothing digestion are other cultural uses.