Simple Wine Cap Recipe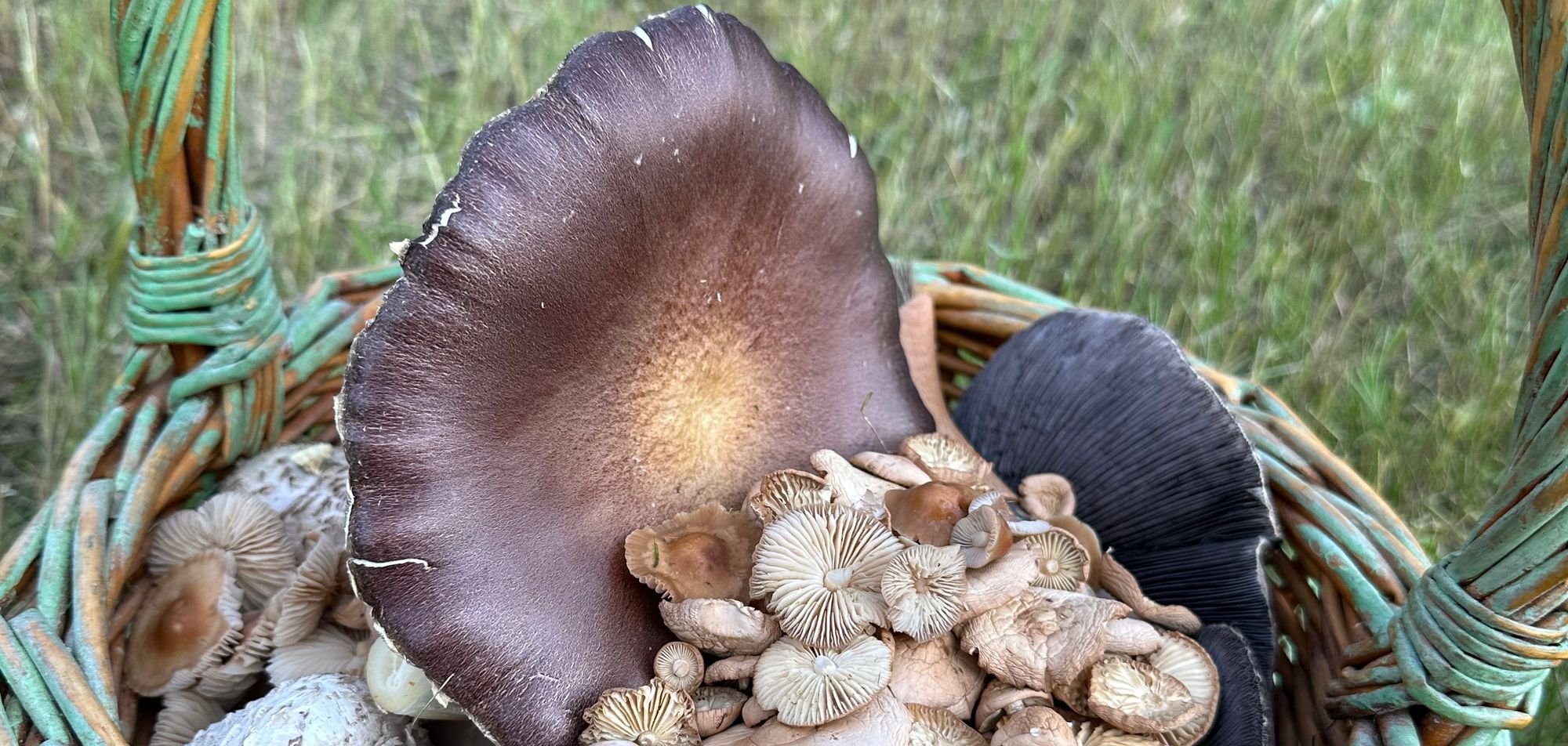 The wine cap mushroom bed we made in our earlier episode (that included an ER visit) has been producing mushrooms for us and this was our very first meal made with them. It is simple but delicious!
So far we can report that Stropharia rugosoannulata is an easy mushroom to grow (but do try to avoid the ER). It does seem like we might be sharing with a local squirrel or two they've been fairly problem free.
And it is an attractive mushroom too, don't you think?  The dark gills and spores are a little different than we are used to but we haven't found them to be an issue at all.
Now we are hoping it makes it through our Canadian winter and continues producing next year!