Caramel Coffee Meets Apple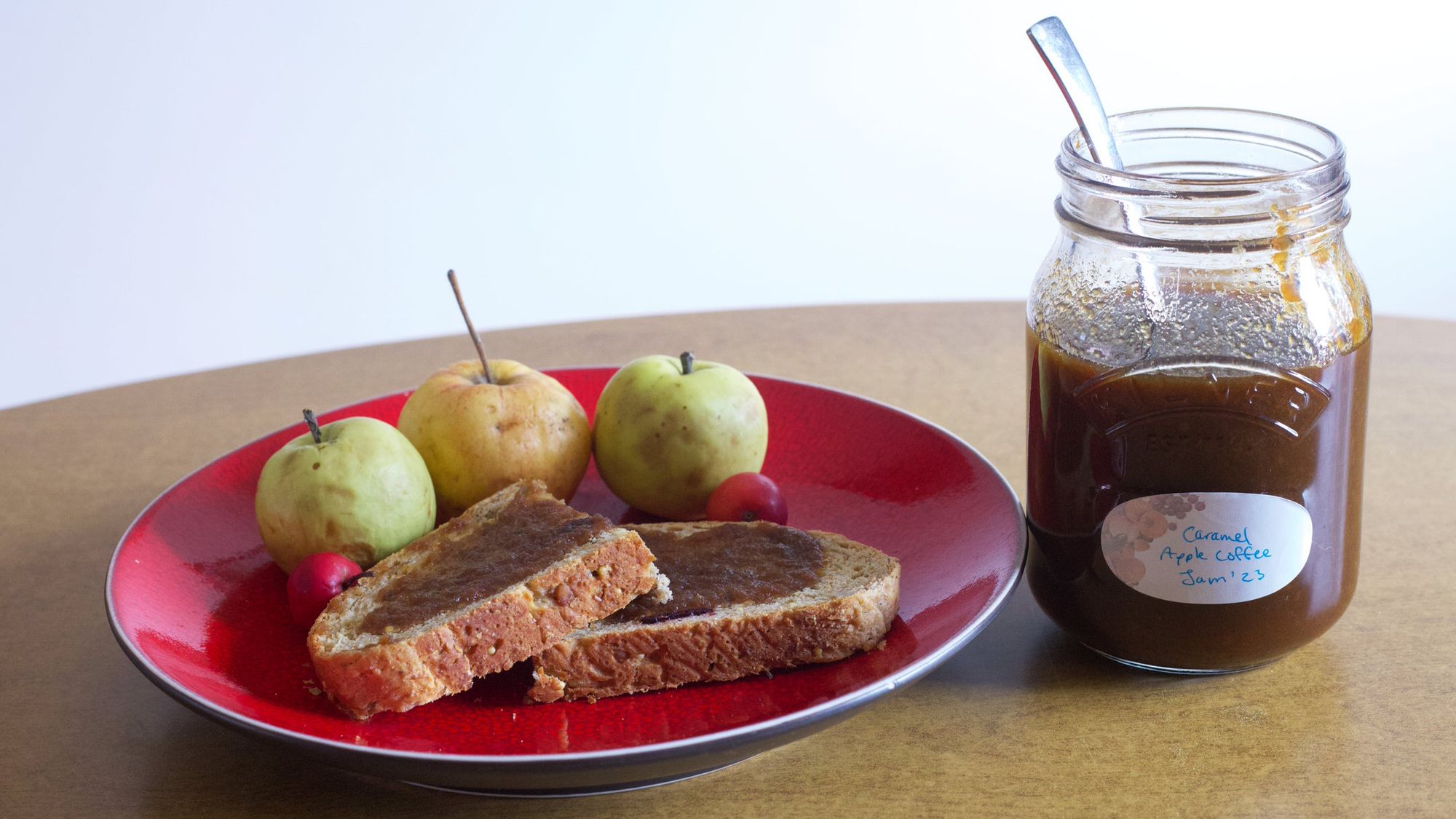 When life gives you leftover apples, try making something new.  In this case, Caramel Coffee Apple Jam (or Caramel Apple Coffee Jam?).  If you're a fan of caramel, coffee and apples, then you'll love this recipe!
Watch to learn how we turned old apples into a delicious topping.
Caramel Coffee Apple Jam
5 cups diced apples
2 cups extra strong brewed coffee
1 pkg (4 Tbsp) pectin
½ teaspoon ground allspice
2 cups brown sugar
Bring apples and coffee to a boil in a large pot, reduce heat and simmer 10 minutes or until apples are soft.
Process apples with a food mill to remove the peels. Return to heat.
(Save peels for a smoothie or cobbler!)
Whisk in pectin and allspice. Over high heat bring mixture to a full rolling boil that cannot be stirred down. Add brown sugar, stirring to dissolve. Return jam to a full rapid boil and boil hard for 1 minute stirring constantly. Remove from heat and skim foam if necessary.
Ladle hot jam into a sterilized jar leaving a ¼ inch headspace.
Refrigerate and enjoy, or if you wish to store it longer - process using a water bath.