Eat Your Christmas Tree!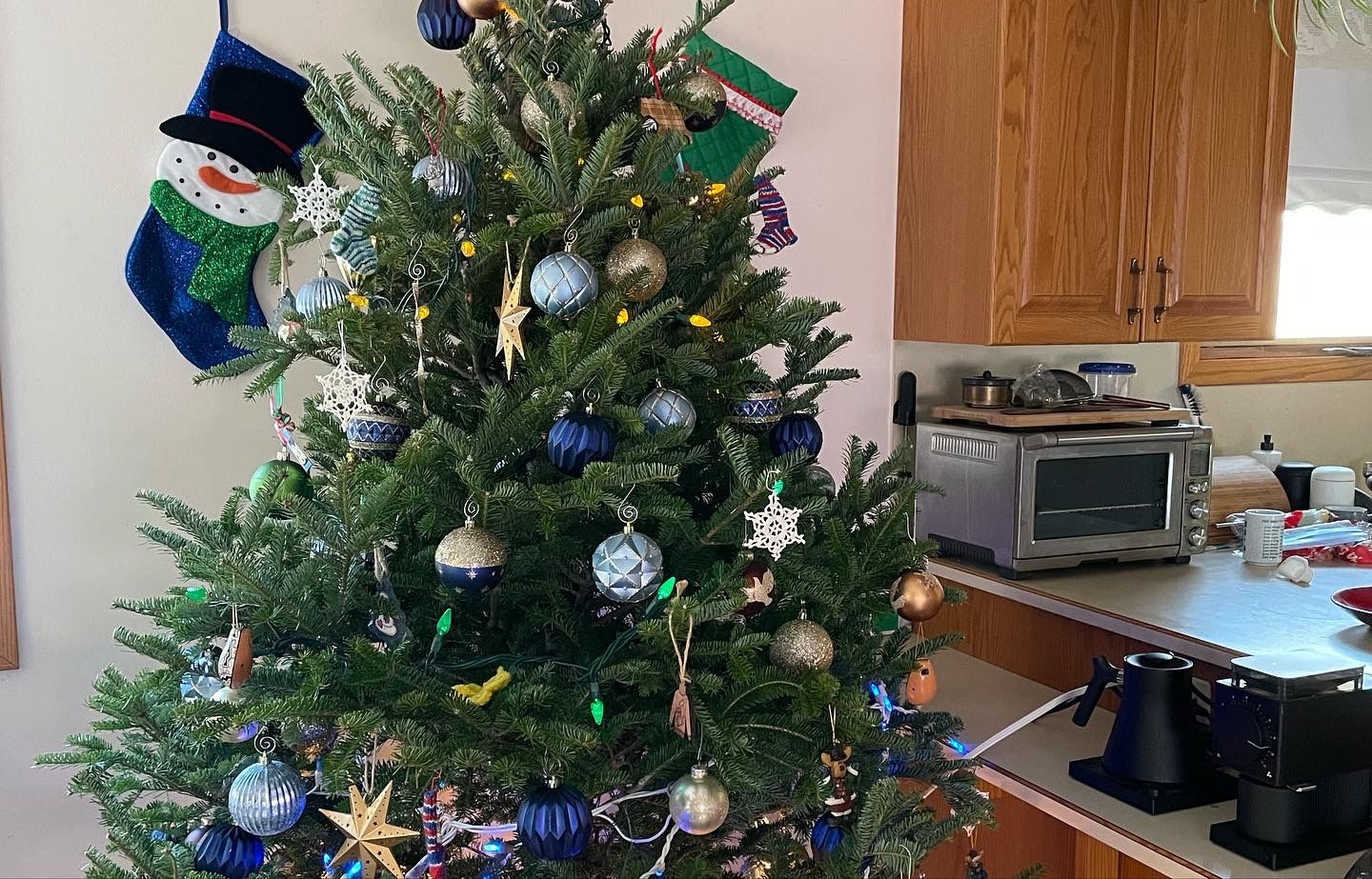 With Christmas happening tomorrow we wanted to bring you this special episode  where you can turn a few pieces of your Christmas tree into last minute goodies!
Boreal Gourmet (affiliate link) - https://amzn.to/3Fp8NnO
(Or support your local bookstore instead)
---
Christmas Tree Brûlée (adapted from The Boreal Herbal)
1 1/2 cups cream
1/4 cup spruce needles
3 egg yolks
3 Tbsp sugar
Extra sugar for topping
Preheat oven to 325F
Place cream & spruce needles in a pot. Bring to a boil over medium-heat.  Remove and covered, steeping for 15 minutes.
Beat egg yolks until they start to thicken. Add 3 Tbsp sugar and beat until light & creamy.
Strain the needles out of the cream. Pour cream into egg mixture slowly while beating constantly.
Set four ramekins in a deep dish or pan & divide the mixture evenly into them.
Fill the dish with boiling water until it comes halfway up the sides of the ramekins.
Bake for 35 minutes. The centers should be slightly wobbly.
Cool on a rack, then cover the top of each with plastic or beeswax wrap that hugs the top of the brûlée. Refrigerate overnight.

To serve:
Remove from fridge 30 minutes before serving. Remove the wrap, & wipe off any condensation that gathered on the top.
Sprinkle sugar over the top in a thin but even layer.  If you want to get fancy you can use a flavored sugar. (We used sugar with juniper berries blended into it). You can shake excess sugar onto the next ramekin.
If you have a torch you can use it to caramelize your brûlées.  For the rest of us, we use the broil feature on our oven.  Watch them super closely, and when the tops bubble & caramelize they are done!
Serve at room temperature.  The crusts will soften over time so don't wait too long.
---
Christmas Tree Meringues
2 tsp spruce needles, finely chopped
3 egg whites, room temp
3/4 cup sugar (extra fine is best, you can run it through your blender)
Food coloring (optional)
Preheat oven to 250F
Line baking sheets with parchment paper.
Place egg whites & salt in mixer with whisk attachment (or use a hand mixer). Beat on medium speed until frothy.  Increase speed to medium high, beating in sugar 1 spoonful at a time. Then add the spruce.  Continue beating until the meringue is thick, glossy and holds stiff peaks (about 6 minutes).
Add some green food coloring if you'd like!
Drop by spoon or pipe them onto your baking sheets about 1 inch apart.
Bake 1 hour, turn off the oven and let them stand in the oven until dry (about 2 hours).
---
Christmas Tree Shortbread
1/3 cup spruce needles, chopped
1/2 cup sugar
2 cups flour
1/2 tsp salt
1 cup butter, cold & cubed
In a food processor - add the chopped spruce needles & sugar and process until blended.
Add the flour and salt, pulse to mix.
Drop in the cold butter cubes, and pulse until mixed.
If the dough is looking crumbly, add cold water 1 Tbsp at a time until it looks dough-like.
Remove dough from the processor and form into a rectangle on parchment paper or a reusable baking mat.
Use a knife or dough scraper to cut into pieces.
Bake for 22-25 minutes at 350F. Remove when they begin to brown on the edges.