Purslane Lentil Quesadillas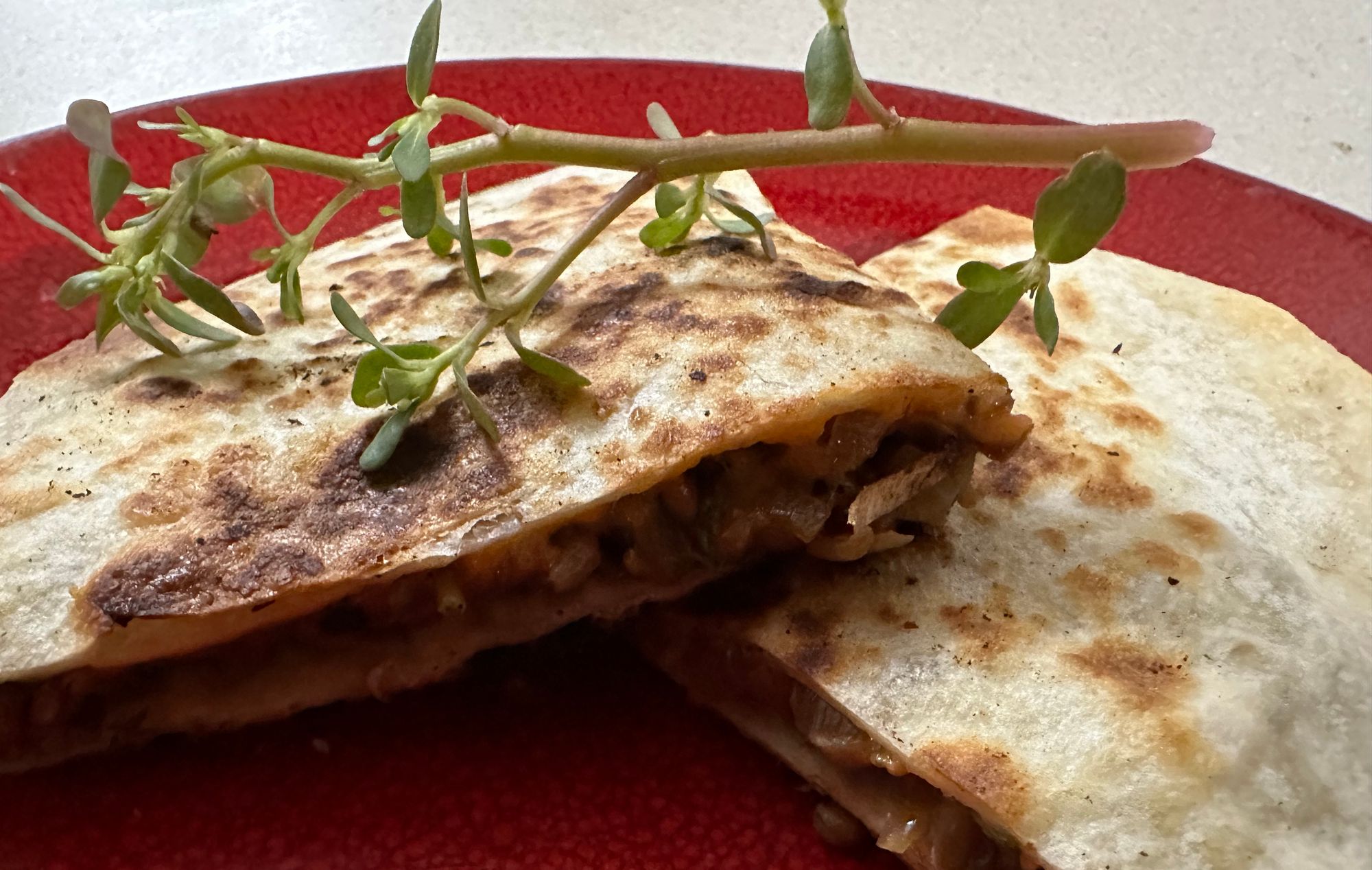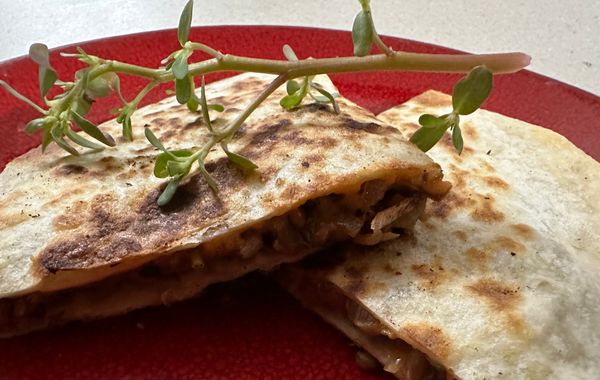 In many countries this plant is loved & cherished as a vegetable and sold in markets. But in North America?  Not so much.
But no matter the country, it's still a juicy succulent, that is slightly sour, very nutritious and likely in a yard near you!
Purslane, sometimes know as Portulaca based on its scientific name, Portulaca oleracea is a low growing succulent that can pop up in gardens, sandy soils and disturbed areas.  It pulls out easily which is just what most gardeners do with it, but what people may fail to realize is that the plant is edible and nutritious. It is also the best leafy green source of Omega 3s!
Keep watching to learn how to make some fantastic Purslane Lentil Quesadillas, they make make for a quick & delicious meatless meal.
---
Purslane Lentil Quesadilla:
Cooking oil, as needed
1 small onion, chopped
2 cloves garlic, chopped
15 oz can lentils, drained and rinsed
½ tsp seasoning salt
½ tsp oregano
1 cup cheddar cheese (or a melty vegan cheese)
6 flour tortillas
1 1/2 cups purslane, chopped
To make your filling:
In a large skillet over medium heat, sauté the onion, garlic cloves, seasoning salt, and oregano for about 4-5 minutes or until the onion is tender.
Add a can of lentils to your pan and cook until everything thickens and any liquid is gone.
To make quesadilla:
When you are ready to make your quesadilla, heat your oiled pan up and place a tortilla in the bottom.  Add a little cheese, a layer of your lentil mixture, then a layer of chopped purslane, and finally a layer of cheese.  Then top with a second tortilla.
When the cheese is melted and the bottom tortilla is golden, flip to the other side and brown for another minute or two.
Remove from the pan and cut into four wedges to serve!
Resources: