What do you call a grouchy apple?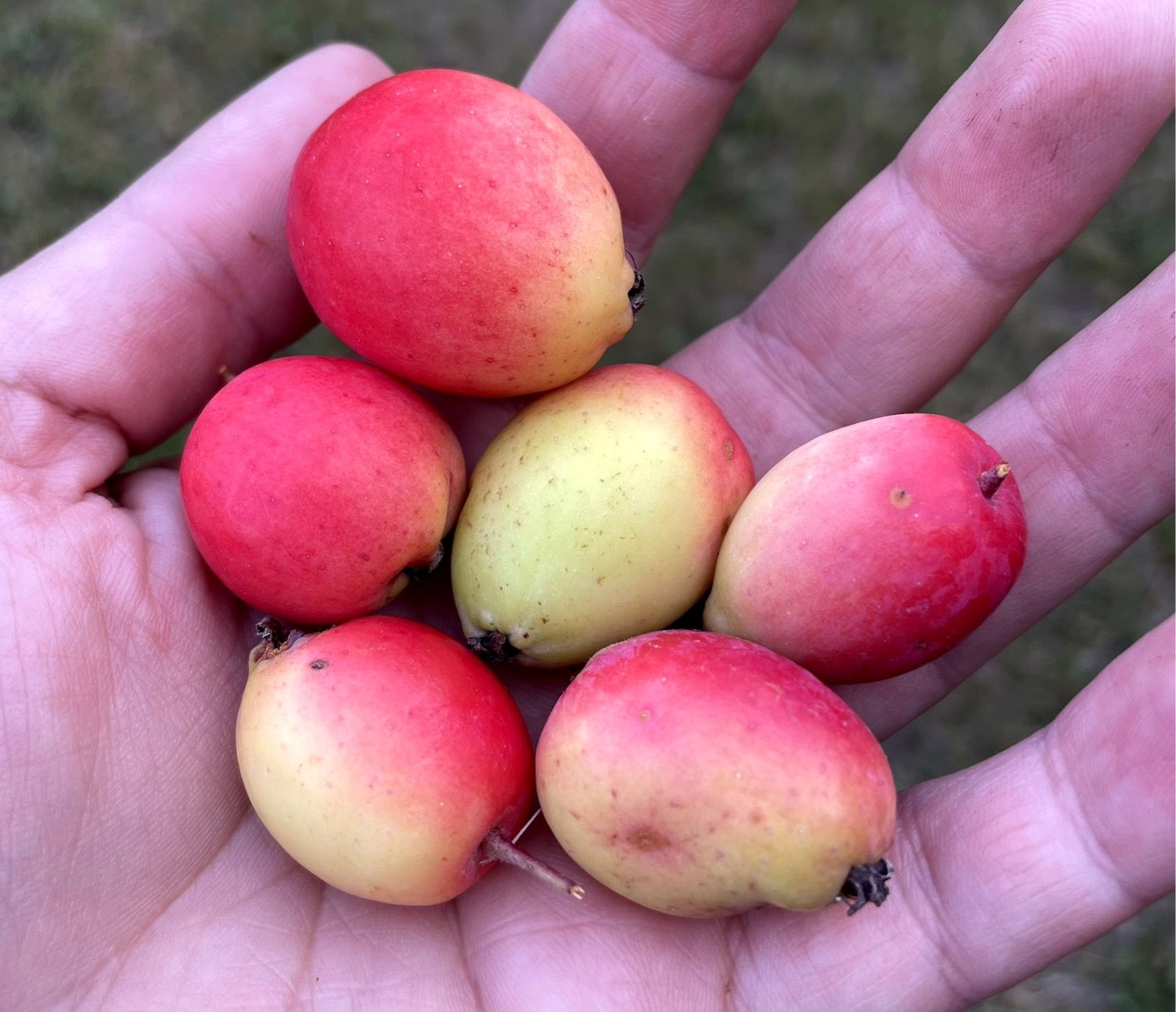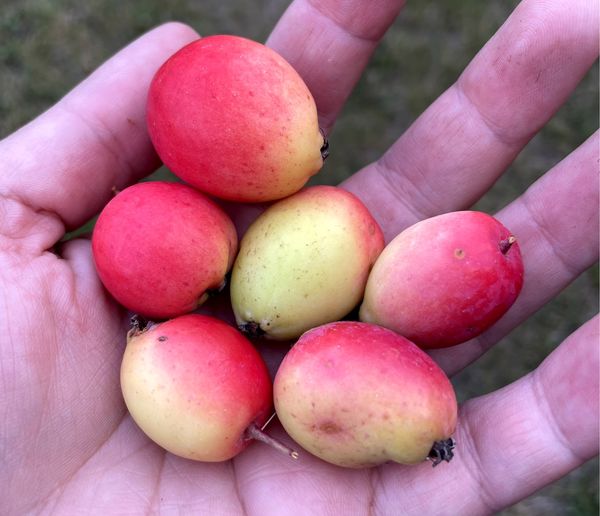 Crabapples, sometimes called wild apples, have always been a part of my life, but this is probably because they are better suited to the Canadian Prairies than other apples.  It is also the only kind of apple that is native to North America.
Technically, any tree that produces apples with a diameter of less than 5 cm (or 2-inches) is a crabapple tree. Most crabapple varieties have a tart taste because of their malic acid and you will find them to be a blend of sweet and sour.
Fun Fact: Crabapples are used as compact ornamental trees, for pollination in apple orchards and even in the art of bonsai. Apples of all types whether wild or domesticated, big or small, have five-petaled pink or white flowers and 5 seed pockets or carpels per fruit that form a star pattern.
Keep watching to learn our family's secret recipe for preserving them!
Shirt from Hardpressed Studio
---
Recipe (to be frozen)
6 cups crabapple pieces
1/2 cup raisins
2 Tbsp lemon juice
1/4 cup sugar
2 Tbsp flour
Mix in container appropriate for freezing.
Freeze until you wish to bake it.

Topping (when ready to bake)
1 cup large flake oats
1 cup All Bran cereal
1/4 cup brown sugar
2 Tbsp margarine or butter, melted
Bake at 350F for 1 hour.
Enjoy!