Wild Turkish Delights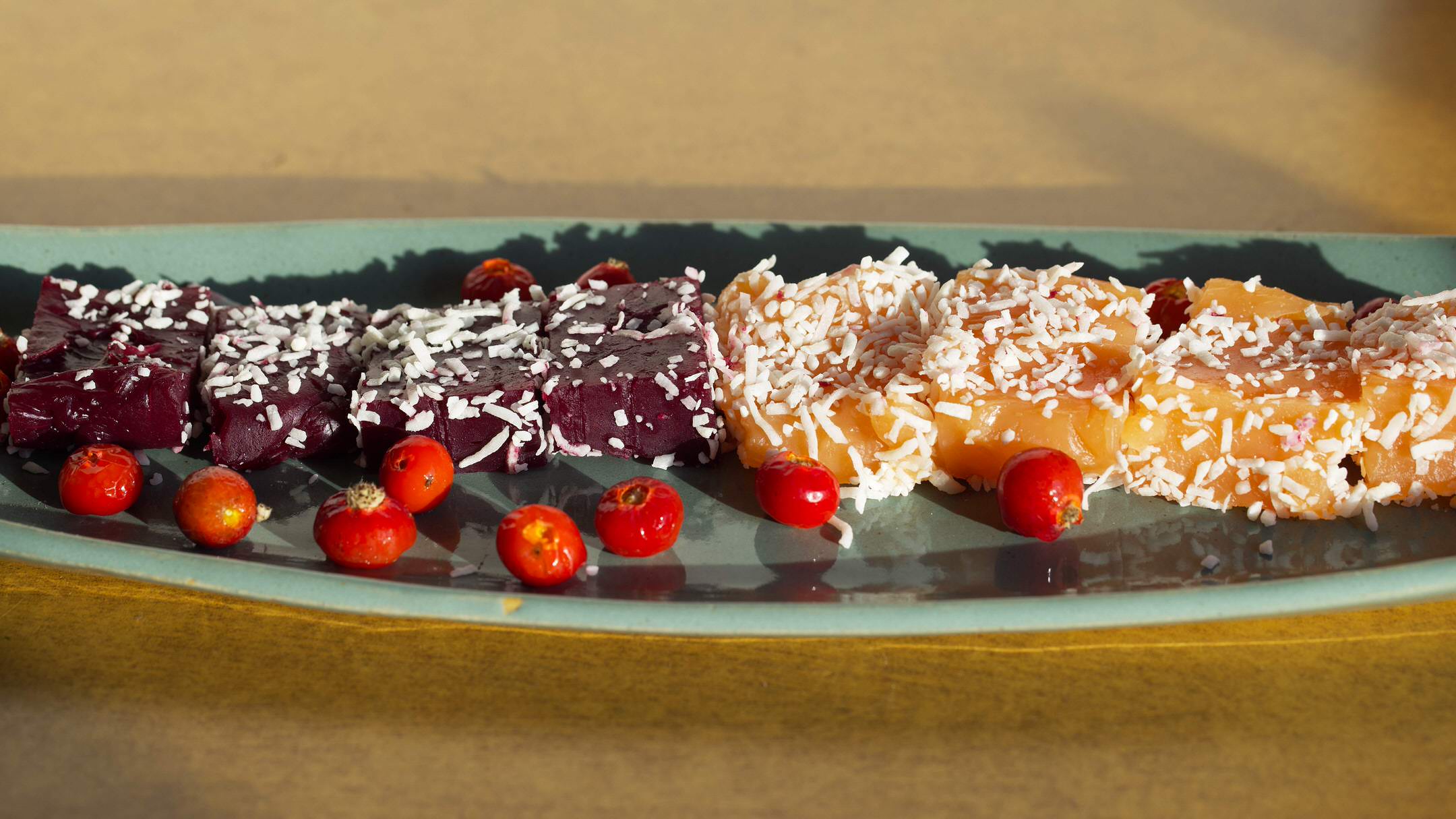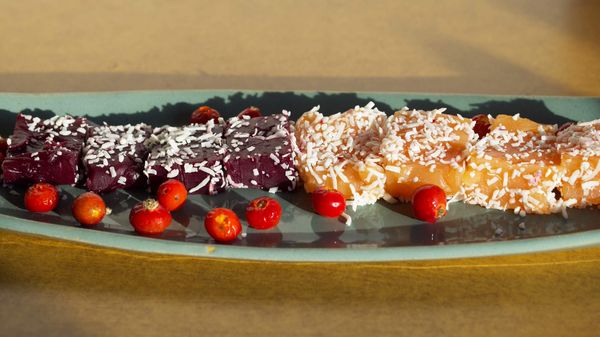 A viewer recommended I try out this traditional Turkish Delight recipe, and I thought it would be fun to give it a wild twist with a few of the items I've been saving in my freezer - Rose Hips and Chokecherries!
I found the colors and flavors that they imparted were quite delightful!
Original Recipe - @linaninyemektarifleri
---
My Version
To make juice:
Rose Hips or Chokecherries, frozen
Water
Cover with water, and simmer until the fruit is soft and the juice is released.
Strain out seeds, hairs, etc.
Optional - Squeeze every last drop out! A potato ricer may also be used.
For dessert:
80g (1/2 cup) cornstarch
300ml juice of choice
60g (1/2 cup) sugar
Add cornstarch to pot
Whisk in juice and remove all lumps
Add sugar and stir until combined
Simmer on low heat until thickened (switch from whisk to spatula)
Cook until a thick paste is formed
Prepare dish by coating with water, then pouring water the out
Pour batter into dish and smooth
Once cooled, cover & place in the fridge overnight
Gently loosen from dish, and cut into squares
Roll in coconut, cornstarch or powdered sugar
Enjoy!