Mushroom Kit Experiment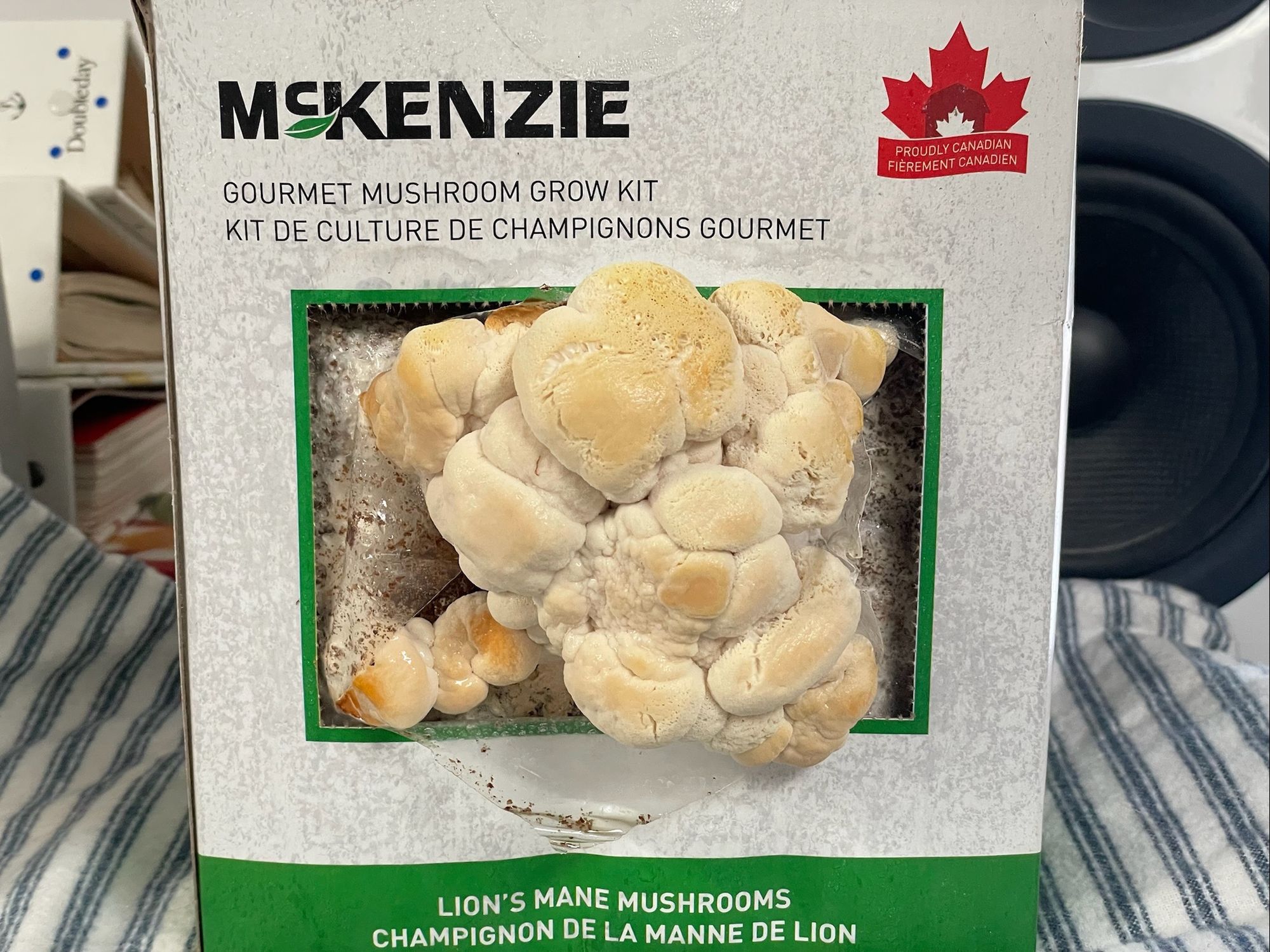 We've been dabbling with mushrooms for a while, and have more plans in the works but when we spotted this kit in Home Depot (Canada) we couldn't resist giving it a try!  
And so began our adventures with Leo, our first Lion's Mane mushroom experiment.
Resources:
Want to support small businesses in Canada?